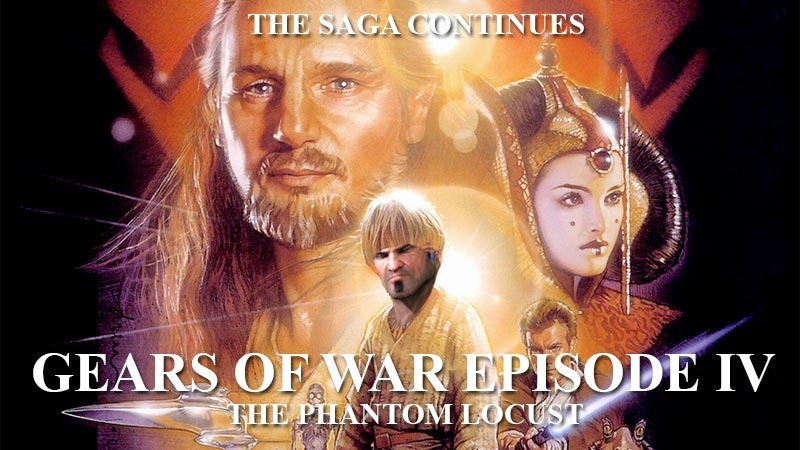 Gears of War 4 arrives next month, spinning a fresh new yarn about the next generation of impossibly-muscled COG soldiers fighting an eternal crusade against a world whose very ecosystem seems to want them dead. Sort of like Australia then, but global. While I'm still convinced that Gears of War 4 is sly sequel to Scrubs, it very nearly went all the way back to its roots before developer The Coalition settled on taking the story decades forward into the future.
That's right, Gears of War 4 was almost another prequel game, as Coalition's Chuck Osieja  explained to Stevivor. "We actually sat around, when Rod [Fergusson, formerly of Gears' original developer, Epic Games] first joined, we sat around for a few days and talked about what we could do," Osieja explained.
Do you go back and tell – well, there's a ton of lore in the Gears' world. Do we go tell the Pendulum Wars? Then we go, 'nah. Gears really isn't about human on human fighting.' It's always about human on monsters, so we thought maybe we could do Emergence Day. Judgment sort of got close to it, but again, no.

The problem when you went back in time — which felt like a good place to go – is that eventually you know where it's going to end up. It's going to end up with Marcus in prison. It's sort of like, okay we know where the ending is, everyone knows where the ending is, what can you do inside of that that's going to be interesting?
The Coalition also pondered ditching the cast in favour of a fresh start, rebuilding the Gears of War universe entirely. But that was an idea which was quickly scrapped: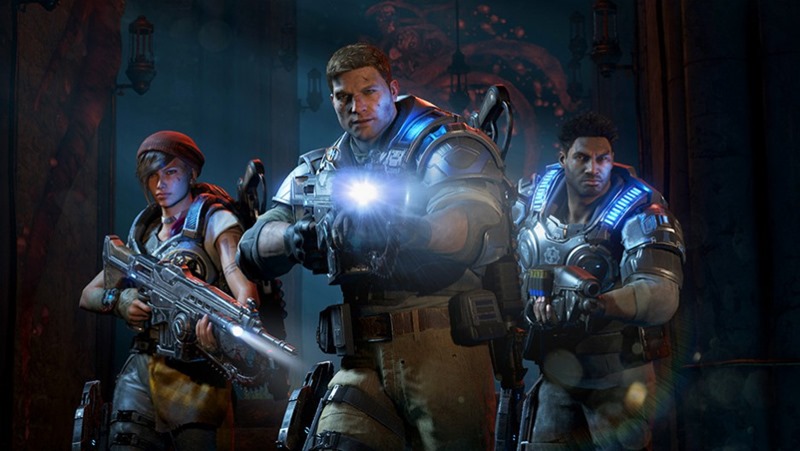 The other one was, we said, 'okay, could we go — do we want to set it some place completely different with a whole new cast of characters? Do we want to go to a different planet do we want to do something like that?'

That seemed like a lot to bite off; when Epic builds something as iconic as Gears you have to be careful as the people who are taking it over. So that the fans know that you actually understand what the franchise is all about. That one felt like — I wouldn't say it's disrespectful – but, like you're not sensitive to what the franchise is all about.
For us, we really said, it's about doing it right before doing it better. You got 25 years with no war, no emulsion — so what's happened to the planet? What happens to a warrior like Marcus when his entire life has been about fighting? It's sort of The Hurt Locker scenario, right? Where the guy is like, okay, all I know is war, I need something to do.

You got JD [Marcus' son,] on the other hand who has never known war. You get that contrast between the two of them and obviously that's part of what we play out in the story. It's just the relationship between the two of them. Why it's strained and how it got to that point.
And I'm digging that approach. Early previews of Gears of War 4 have been positive so far: A properly meaty and visceral action game that has preserved the trademark run 'gun action of this series and added some new twists along the way. Although nothing tops a bayonet charge from behind in an online match of Gears. NOTHING. Except maybe winning a Chainsaw fight.
Last Updated: September 28, 2016