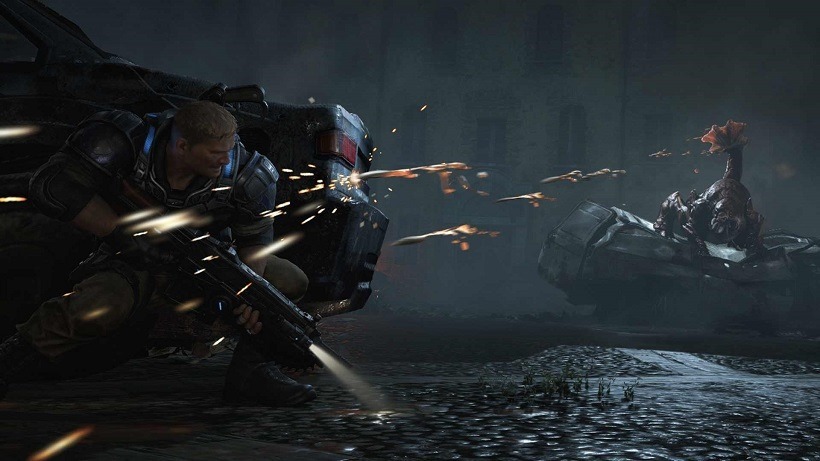 Gears of War 4 is, without a doubt, one of my most anticipated titles of the year, and certainly my most anticipated coming to Xbox One. It's been a long time since Judgement left a bad taste in the mouths of Gears fans everywhere, and The Coalition has been working hard on their first entry in the formerly Epic Games developed series. And now we know a little more about the upcoming shooter  specifically around its three main characters.
As with the rest of the entries in the series, Gears of War 4 will feature multiple characters, one of whom is the son of one Marcus Fenix. Gears of War 4 takes place a full 25 years after the events of Gears of War 3, with The Coalition keeping everything else pretty much under wraps for now. Who they are talking about is JD Fenix, the rebellious idealist who ran away from home to join the COG militia.
Joining him in the rag tag group of three is Kait Diaz and Delmont "Del" Walker, a friend of Fenix's who just so happens to be an ex-COG soldier. The three are all voiced by some noteworthy actors too. JD is voiced by Liam McIntyre of Spartacus fame, Kait bears the lungs of Laura Bailey (Jaina Proudmoore from Warcraft) and Walker will be graced by Battlefield Hardline's Eugene Byrd (also of Arrow fame).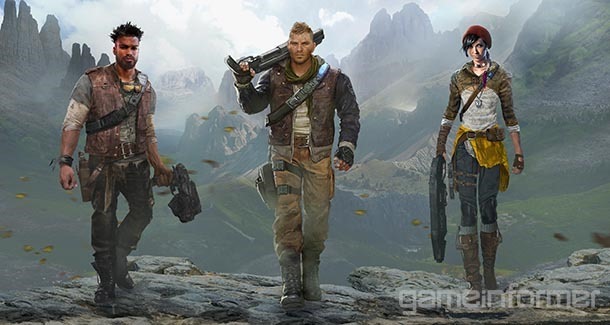 The details were revealed via Game Informer, who Microsoft have managed to secure for a Gears of War 4 April cover. As is tradition, this means that throughout the month we'll be getting a lot more information about the shooter, just before Microsoft puts it on centre stage at E3 in June.
There's not much yet, but what we do know is that Gears of War 4 is aiming to take the series back to its more horror-centric roots, with darker environments and grotesque enemies being favoured over mechanised gunplay and silly resonance devices. Couch co-op still exists, and there's apparently a brand new, brutal melee system too. Neat.
Expect to hear a lot more about Gears of War 4 in the coming weeks, with Microsoft launching the game later this year.
[hungryfeed url="https://www.criticalhit.net/feed?tag=gears-of-war-4″ feed_fields="" item_fields="title,description" max_items="8″]
Last Updated: March 9, 2016