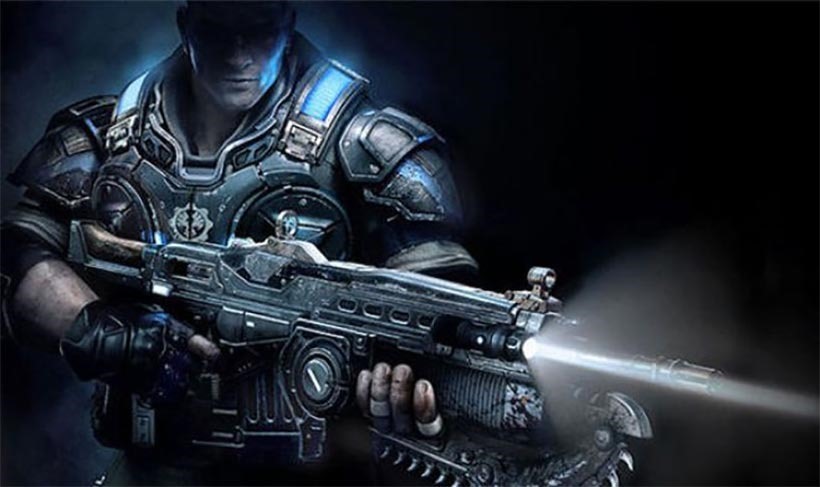 Gears of War 4 is coming…this year – but before then you'll be able to take part in a beta that'll have your chainsaws revving on April 18. If you've played Gears of War: Ultimate Edition on Xbox One or PC, you're automatically in the beta. After that, it'll open up to regular Gold members.
Here is the official announcement via Adam Fletcher, Director of Community at Gears of War makers The Coalition:
Gears fans, the wait is almost over. We know you've been eager to see what's in store for the future of Gears multiplayer, and next month, we're excited to give you the first taste and an opportunity to help shape the multiplayer experience in Gears of War 4 with the launch of our global Versus multiplayer beta, exclusively on Xbox One.

Beginning on April 18, fans who've played Gears of War: Ultimate Edition on Xbox One or Windows 10 will begin to receive tokens in waves for early access to the beta.  Following the conclusion of early access on April 24, all qualifying Xbox Live Gold members on Xbox One will be invited to join the beta until it ends on May 1.

In addition, we're extending the timeframe for Gears of War: Ultimate Edition players to qualify for early access to the Gears of War 4 beta from March 1 to April 11. To qualify, just log on to Xbox Live and play Gears of War: Ultimate Edition on Xbox One or Windows 10 by 11 p.m. PDT, April 11.*
Remember how we told you that Gears of War 4's multiplayer would be a little more eSports focused? One of those modes will be shown off at PAX.
"The Gears eSports ESL Pro League Season 2 finals will be LIVE from Boston at PAX East on Saturday, April 23. Fans can tune into the Gears of War Twitch channel to watch the best Gears of War ESL Pro teams square off for the championship title. We are also excited to announce we will be increasing the prize pool for Season 2 to $60,000 thanks to fan support of our Season 2 bundles! During the stream, we will also debut the worldwide exclusive reveal of a new competitive game mode for Gears of War 4. Those watching from home can tune into the stream for instructions on how to get the special Season 2 Finals weapon skin and a chance to win a limited edition custom Gears of War 4 console."
While I'm not all that concerned about eSports, my lancer is ready and revving and waiting to slice you all in to bits. VREEEEEEEEEM!
Last Updated: March 15, 2016