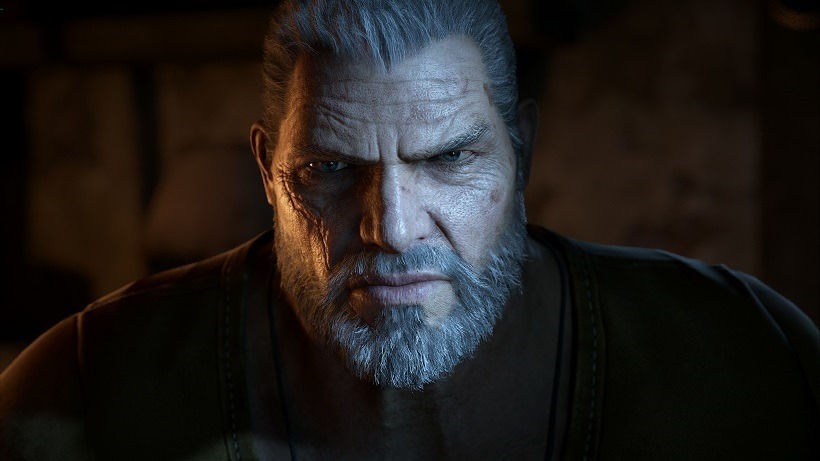 I wish this was the Gears of War 4 demo I played at E3. Back at the LA tradeshow I got around 30 minutes of hands-on time with one of my favourite franchises of all time, only to walk away with a strong sense of "been there, done that". So I was cautiously optimistic when a new (arguably short) gameplay trailer for the single-player portion of the Gears sequel popped up online yesterday. This time though, disappointment was nowhere to be found.
The rag-tag group of three (that's J.D Fenix, Delmont Walker and Kait Diaz) are joined by series veteran Marcus Fenix on a short mission, that takes the squad to a nearby dam. The tenets of Gears of Wars' pacing on show here, as the group exchanges some interesting conversation before walking straight into a bunch of Swarm. This is where I expected my attention to veer of again (mainly because the Swarm act nearly identically to the Locust), but I'll let the footage itself explain why the opposite happened.
How's that Buzzkill slicing up enemies while an electrical storm allows you to bend its bullets everywhere? Pretty damn neat right?
Sure, this segment is probably one of the exceptions, where cinematic flair takes over from regular cover to cover based shooting. And that's fine, because I'm struggling to think of a Gears of War title that had this much happening all at once. Seeing J.D use the force of the storm engulfing them is exhilarating, as he shoots nearby objects to send them hurtling towards enemies unfortunate enough to find themselves behind weak cover.
It's the type of adrenaline-fuelled, blood racing stuff I was hoping to get some personal time with behind closed doors, but it's also an indication that The Coalition know how to shake things up just a little bit in their own manner. Sure it still looks very much like the Gears of War you remember, but there's also a reason why those games carry the prestigious name they do. Gears of War 4 is out on October 11th for Xbox One and PC.
Last Updated: July 21, 2016