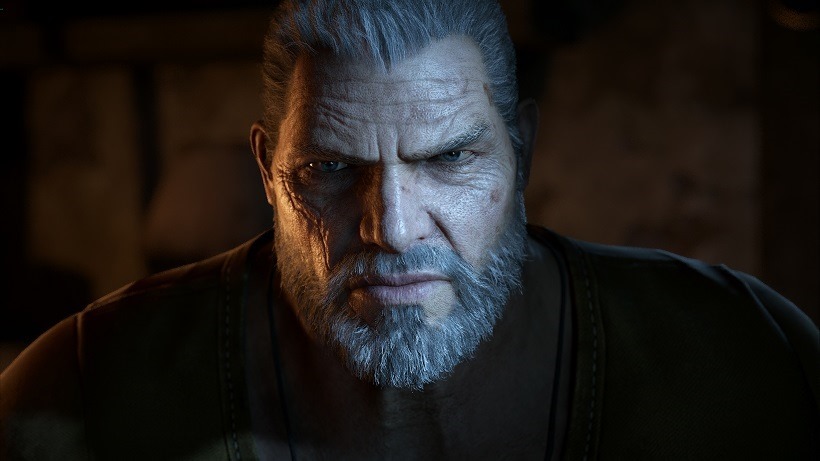 Gears of War  is arguably the biggest launch for Microsoft this year, during a holiday season that has them yet again trumping Sony in terms of actual exclusives. It's a big deal too, with the holidays bringing about more eager spending and better festive sales. Microsoft understand this, and are presumably hoping Gears of War 4 will be one of their big money makers when it launches in a few weeks. Which is definitely happening, now that the game is officially gold.
Developers The Coalition revealed yesterday that their work on Gears of War 4 was complete, posting a picture of the first gold disc with a few hundred people behind it. Noticeably, Microsoft flew their Board of Directors down for the announcement, including Microsoft CEO Satya Nadella. If that doesn't indicate just how much the company values this game, I don't think anything will.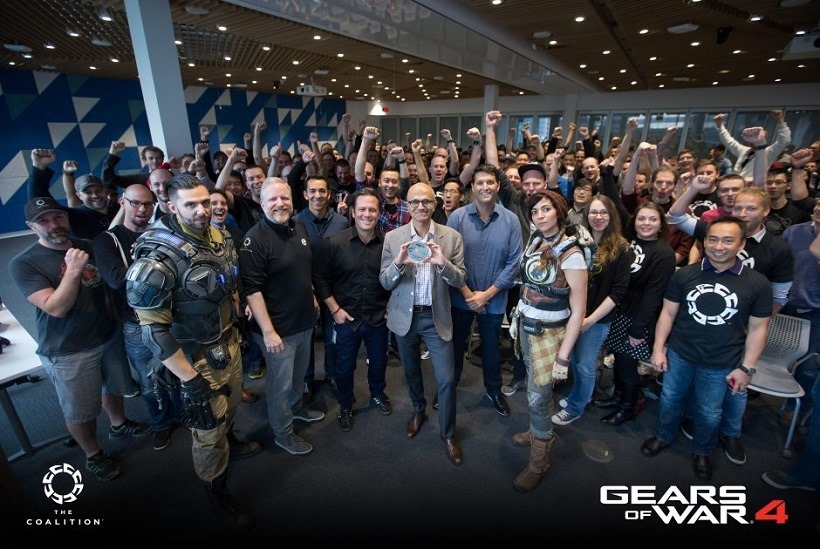 The announcement itself wasn't all, as The Coalition also released their launch trailer for their revival of the Gears of War franchise. You'll get a little more insight into the new Swarm bad guys, as the series' three new protagonists set out alone to bring an end to their terror. There's also Old Man Marcus, some ridiculous looking mech suits and gorgeous electrical storms packed into the two minute feature.
The best part though? Cole Train is back baby!
Gears of War 4 is the first game in the series to simultaneously launch on Xbox and PC, and the first Gears of War on PC at all since the debut title nearly a decade ago. It's been a long time coming, but so far everything The Coalition has shown off proves they deeply understand the franchise they're attempting to add to. We'll know for sure if they've succeed on October 11th.
Last Updated: September 20, 2016