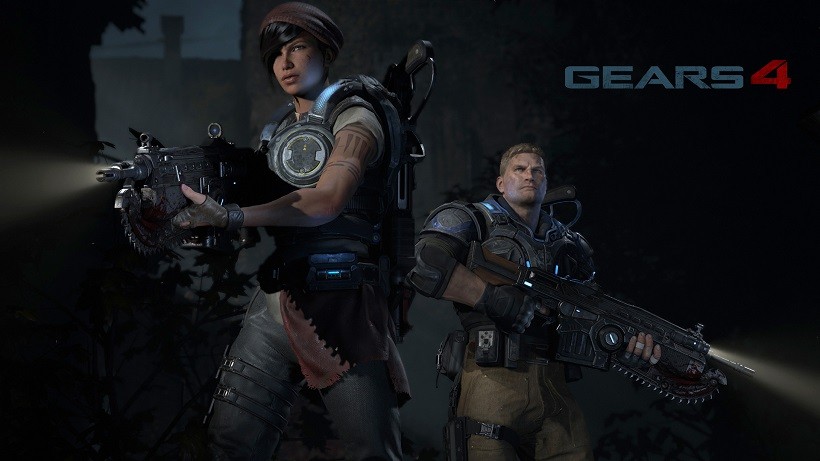 With the information blow out last month, multiplayer beta beckoning and Microsoft even revealing the release date last week, it's about time we got our very first Gears of War 4 trailer right? There are many trailers that I tend to forget over the years, but there's a good reason why the very first trailer for the first Gears of War still sticks in my head. A sense of darkness and dread mixed with a moving cover, the introduction to Marcus and the Locust was a formula for reveals that the series would hold dear.
And since Gears of War 4 is in many ways a homage to the darker, more horror-like tones of the original game, it makes sense that the first trailer for the shooter comes full circle. Here we see JD Fenix running through a forest from the new enemy, The Swarm. All while we get some touching flashbacks to a time where Marcus wasn't wearing armour or looking so damn grumpy all the time.
And even if Ben Affleck has taken "The Sound of Silence" exclusively for himself recently, the cover still works.
Sure, no gameplay, but we did get a peek of that all the way back at E3 last year. The Gears of War 4 beta also kicks off this week, so there's going to be a host of new footage hitting the internet soon (we'll be streaming our own matches of course). And I'm certain Microsoft has some campaign footage ready and waiting for this year's E3 too.
Gears of War 4 is out on Xbox One on October 11th.
Last Updated: April 11, 2016