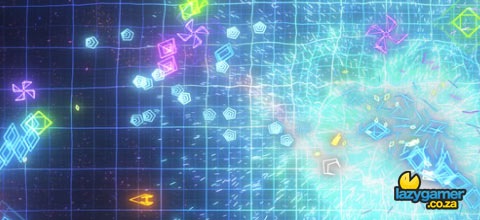 This week's Xbox Live Deal of the Week for Xbox Live members is a real gem. If you don't already own the spectacularly addictive Geometry Wars 2, then it's about time that you do.
So if you are a gold member then make sure to get your hands on this super duper game, going for 400 MSP (half of its usual 800 MSP price). The real beauty of Geometry Wars' gameplay is the fact that when a few buddies start having a leaderboard war, the game can destroy all of your spare time, but when you beat your friends' current score, it feels more than worth it.
Buy and schedule the download on the Xbox Marketplace by clicking here.
Last Updated: April 6, 2010