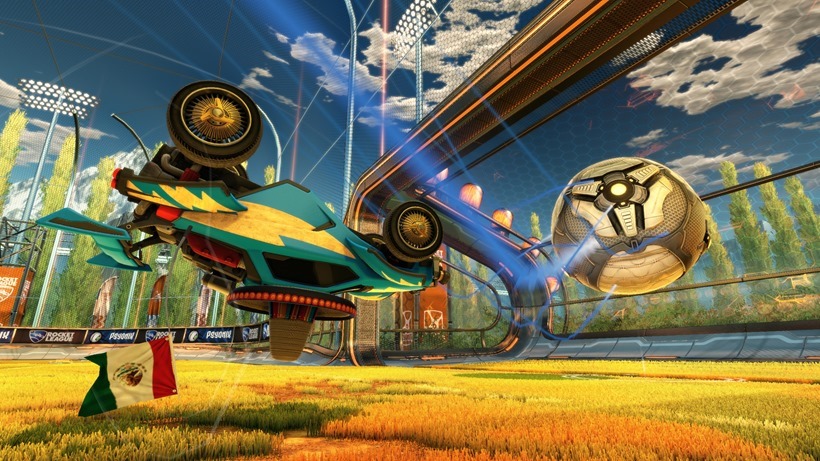 Did you miss out on (giving Valve lots of money with) the recent Steam Summer Sale? Find that your backlog is running just a tad low? Fear not, a new Humble Bundle is out, and it'll top your dwindling collection back to never-gonna-play proportions in no time at all!
This latest bundle was put together with the help of Revelmode – an organisation consisting of ridiculously popular gaming personas like PewDiePie and Markiplier, who put together shows, community events, and whole lot more. Now before some of you turn up your nose in disgust (the YouTube stigma is so real), remember to keep your eyes on the prize – we've got some great games here going for incredibly low prices!
Revelmode and Humble Bundle are teaming up for a hand-picked (brofist-picked?) bundle! Revelmode is a curated talent network spearheaded by PewDiePie and united in its passion for gaming and pop culture. A curated talent network curating a Humble Bundle? Double curation bonus!

Pay what you want for Robot Roller Derby Disco Dodgeball, Nidhogg, and Choice Chamber. Beat the average price to also receive Golf with Your Friends (Early Access), Skullgirls + All Characters and Color Palette Bundle, Spelunky, and Roguelands. Pay $15 or more for all of the above plus Rocket League!
Come now, Rocket League for just $15? That's more or less how much the game costs on Steam already, except this bundle features the awesome VROOM VROOM footballer AND a whole lot of other games (which all add up to $121 in value as a matter of interest).
Admittedly, I haven't heard of most of them. I have heard great things about the likes of Spelunky though for example. Skullgirls also rings a bell. As for the likes of Nidhogg, or Gold with Your Friends, well, it's not going to cost much to give them a bash I guess.
It's not a bad bundle really. Rocket League alone is well worth the asking price! If you haven't got it, I can't think of a better excuse to pick it up right this second.
Last Updated: July 13, 2016