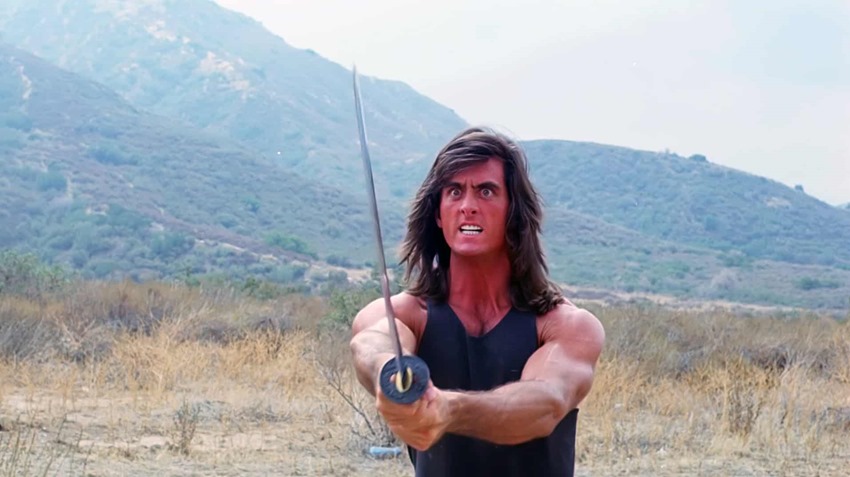 I've never been in a swordfight, but even I know that the reality of a duel to the death is a lot more grisly than what we've seen on the big screen. I'm 110% positive that in most fights, blades don't rhythmically clang against one another while the challengers defy gravity and engage in frantic ten-minute fight scenes.
Two blokes hurling chunks of sharpened steel at each other's faces? There's nothing romantic about that. It's something that you get a taste of in Ghost of Tsushima, whose first gameplay demo at E3 this year was a dirty dance of blood and heads being sent flying. That combat may have had plenty of Arkham influences present in its design, that appears to require some particularly deft thumb-gymnastics to pull off, but it's more than that apparently.
"It's a brawler. It's skill [based] in a bunch of different directions," Co-Founder and Co-Studio Head for Sucker Punch Chris Zimmerman said to GamingBolt.
The heart of the game is…[in the demo] you've seen three guys, getting into a fight with them, and knowing that you're in danger, knowing that you have to be on top of your game fighting three guys. It's really out of the ordinary if you think about it. You have lots of games where fighting one guy is hard, and then you have lots of games where fighting 20 guys is hard. But three ends up being an interesting number, it gives the game sort of a fresh feel.
That's kind of interesting. Is Ghost of Tsushima going for a stormtrooper effect in its design, making the last man standing the hardest? Is there a certain flow to three-on-one encounters, that can be expanded on with additional enemies? Or will each encounter have an actual challenge built into the enemy AI ala the ol' Dark Souls template where you can't get complacent?
Maybe the game won't even fall into the Jackie Chan school of movie martial arts where enemies take turns clobbering you, because that would be something. Whatever it is that Sucker Punch has planned, at least we know that it'll look gorgeous when Ghost of Tsushima eventually arrives on the PlayStation 4.
Last Updated: June 27, 2018