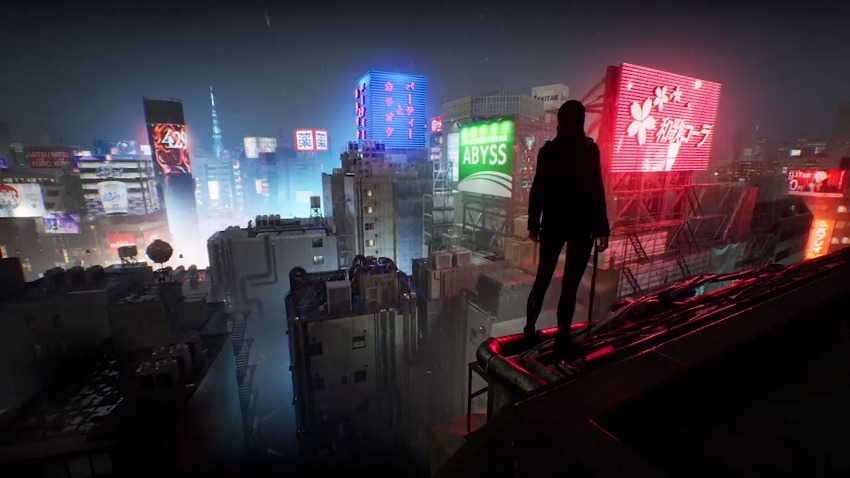 True story: A trip to Japan is on my bucket list, because I'd be dead keen on experiencing another nation and how it operates. On the cultural side, I'd love to spend a few afternoons looking at ancient architecture, learning some history and experiencing the customs of the land of the rising sun. On the other side of the Yen coin, I also want to see how a Japanese city functions and visit a hentai cafe. CAT CAFE! I meant cat cafe. Yes that.
Thing is, I'd be terrified to go. If Bethesda's upcoming game that happens to be set in the heart of that metropolis has taught me anything, then Tokyo is a dormant hellmouth that oozes demons and supernatural threats between its pachinko parlours and vending machines selling the weirdest possible Kit Kats that one can think of.
Ghostwire: Tokyo got me wondering if a scum class ticket to Japan was worth the danger of being devoured alive by paranormal threats, with a CGI trailer at E3 painting a picture of the spooky supernatural game. Over on Twitter, Ghostwire: Tokyo director and E3 human highlight reel Ikumi Nakamura tweeted a few more creepy concepts of what the game is aiming for, along with a snippet of static gameplay that she described as "Raptured Apocalypse + Near Future Tokyo + Supernatural":
That's…rather eerie, isn't it? There's something terrifying about the idea of exploring the claustrophobic streets of Tokyo on your lonesome, your presence highlighted by flashing neon lights and the silence broken up by something diabolical in the corner of your eye that quickly vanished back into the darkness. There's no release date yet for Ghostwire: Tokyo, but like every good scare ever made, it'll probably come out of nowhere soon enough.
Last Updated: July 11, 2019