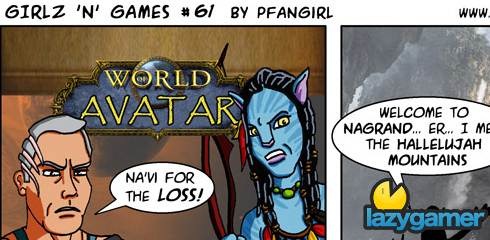 I'm not an artistic person, nor do I presume I know everything about comics, gaming or humour. However I do generally find myself capable of holding intelligent conversations and understanding most things…
Most things that is apart from this. I received the most recent Pfangirl comic earlier today and for the life of me I just don't get it. It could be because I don't play MMO's and especially don't play WoW but still… it's annoying me that I don't get this.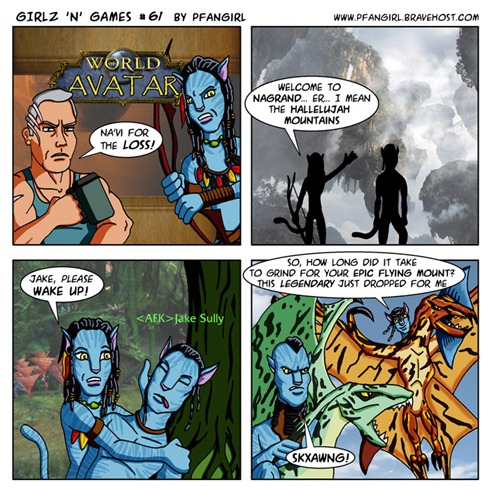 PS: If you know of any other local gaming comics please drop me a line, the more the merrier.
Last Updated: February 17, 2010