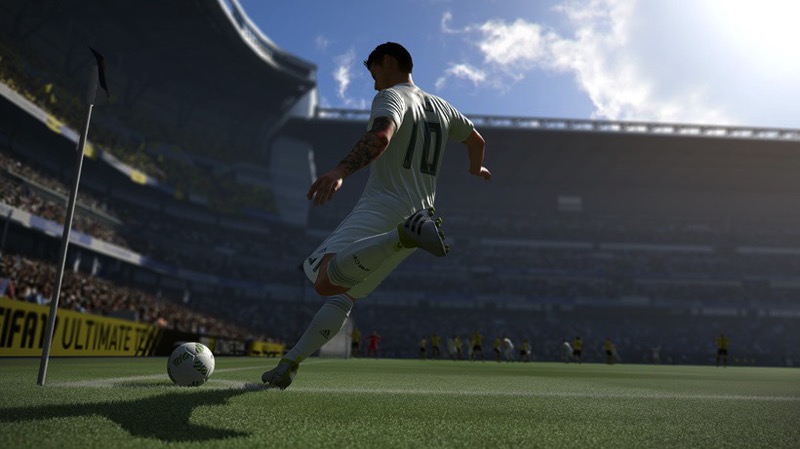 Kwese is a newcomer on the local eSports scene, but they have already made quite an impression. Teaming up with Xbox at rAge, they had an enormous stand showing off the local FIFA 17 eSport qualifiers. Well, now it's time for the ACE FIFA championship itself, and you can go spectate and even take part.
The winner of the tournament is poised to walk away with R25 000. But what's the point of a competition if no one is there to watch it? I'm sure that's why people do all sorts of crazy things in public; it's all well and good to brag about something, but having other people rave about your successes is even more awesome. But spectators at this championship can also win.
This Saturday, 26 November, the championships will be taking place in Joburg. There are 30 slots for spectators, so you'll definitely want to RSVP and attend. Why? Because even if you aren't as good as the champion, you can face off against a fellow spectator and win:
As part of the Kwesé ACE championship offering, media and guests will have the chance to face off against one another to determine who is the greatest FIFA 17 player. R5,000 is up for grabs, winner takes all. If the winner feels really confident he/she can then take on the #KweseACE Champion for a shot at another R5000!
No offense, but I doubt a spectator will beat the champion – if they do, then the qualifiers haven't been up to scratch. But I'm sure I could beat another member of the media or maybe a spectator. Okay, maybe not me, but I'm sure one of you could. So, RSVP, head to the championships and not only show your support of local eSports, but also stand a chance to win some extra spending money. Oh, and of course there will be food and drink at the event, too.
Like esports?
Check out esports central
Last Updated: November 23, 2016