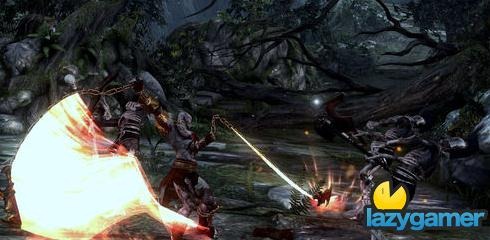 According to a developer over at God of War 3, Tim Moss, the upcoming GoW 3 takes up 35Gb of space on the Blu-Ray and that is only the American version.
The European version with all it's extra languages could add another 5Gb onto that total meaning it takes up a whole lot of space.
Yeah didn't you hear, the amount of space a game takes up on disc is directly comparable to it's quality and this is proof that not only is God of War 3 going to be an awesome game it is also only possibly on the PS3.
This is one next gen battle that I really care very little about, who cares how much space a game takes up and whether or not it spans multiple discs, really no one is that lazy.
Source: VG247
Last Updated: February 23, 2010