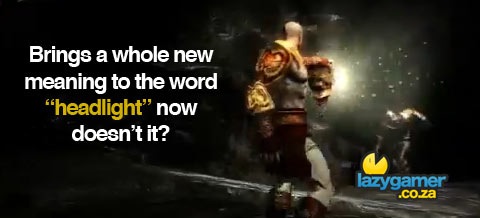 Have you ever been really excited for a new game, but in a way that you are really looking forward to it, but it seems a way off so you don't really let yourself completely get caught up by the excitement until it gets closer to release?
Ok, so have you ever had that moment when it suddenly kicks in with full force and you die a little inside when you realise that you can't run out and by it this very instant? Yeah, that just happened to me with God of War III and I am so incredibly pumped to play this game right now.
The reason being that I just watched this "making of" featurette for the game, and in it they talk a little about combat development and how new technology has increased their options thanks to things like HDR lighting and so on.
If anyone can get me a copy of this game right now, I will trade it for Geoff, tied up and covered in baby oil.
Seriously… who's in?
Last Updated: January 20, 2010