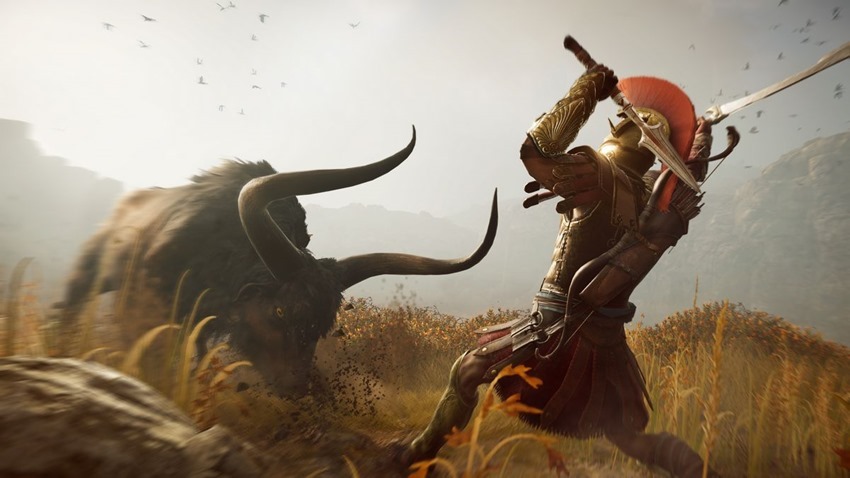 It's just over a week until Assassin's Creed Odyssey is out. For ages, I had zero interest in the game thanks to my playthrough of Assassin's Creed Origins still fresh in my memory. I'm now thoroughly over that, because I like the direction that the game is taking the series. It's leaning even more heavily into RPG territory, with dialogue and romance options, more gear and stats than you can shake a stick at along with sharp point spears you can shake instead of sticks. I'm also keen on the way that it tackles Greek mythology, making decent in-game arguments for why ther are battles against myths and legends.
On top of that, it's just goddamned gorgeous – with the ancient Mediterranean setting just looking astoundingly beautiful. It seems, so far, to be a solid refinement and iteration on what made Origins so damned good – and I can't wait to get seriously stuck in to it.
Here then is the game's launch trailer, which focuses on the fact that you're able to choose your hero this time around. While the trailer does seem to focus a little more on Alexios, it has flits of moments with Kassandra too. The trailer actually makes Alexios more intriguing to me than he had previously been, so the choice of who to play as has become a little trickier.
It'll also be the last Assassin's Creed game for a while. Ubisoft has confirmed that the series is set to take a break next year, probably only resurfacing in 2020. I'm okay with that, given the jump in quality between Syndicate and Origins.
Assassin's Creed Odyssey is out on October 5.
Last Updated: September 26, 2018