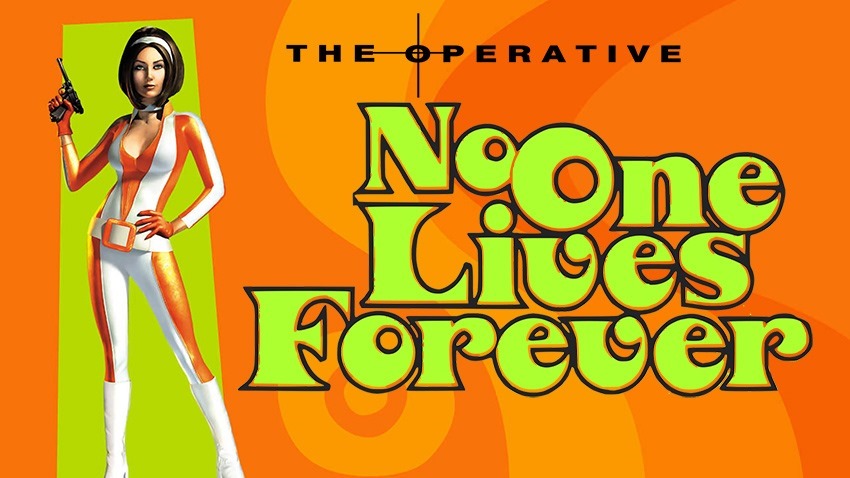 I've often said that old-timey 60's spy shooter No One Lives Forever is one of my favourite shooters. Thanks to its fantastic lead in the indomitable Cate Archer, snappy writing, and nifty gadgets, it's a blast to play. A few years back, it looked like Night Dive Studios, a company that's gained a reputation for bringing games back from the dead by wrestling their rights issues was taking a stab at resurrecting the series. A frightful task to be sure, as it's been caught up in a bit of a rights limbo for years.
Unfortunately, it was a complicated issue. After years of trying to figure everything out, Night Dive threw in the towel.
"We knew from the Monolith connection that Warner Bros had some ownership, not sure exactly what, but at the very least, they were involved with the development of the code," Night Dive's director of business development Larry Kuperman explained.

"Remember, the game ran on the LithTech engine. So we started talking with Warner Bros. and Warner Bros. said, 'Well, it wouldn't be possible to do a deal with you because Activision has some ownership of this and we'd have to have them involved in this process. So we went back to Activision and, [after] numerous correspondence going back and forth, they replied that they thought they might have some rights, but that any records predated digital storage. So we're talking about a contract in a box someplace.

The image I get is the end of Indiana Jones… somewhere in a box, maybe in the bowels of Activision, maybe it was shipped off to Iron Mountain or somewhere. And they confessed, they didn't have [their] hands on it. And they weren't sure that they even had any of those rights.?"
Hope spring eternal though. In a tease on Danny O'Dwyer's subline Noclip, Good old Games – that's GOG to you and me – teased that progress has been made with No One Lives Forever. Take a look:
For @GOGcom – each game has it's own story. Some games go through years of negations before they are reborn. Games like No One Lives Forever and Homeworld Cataclysm…

WATCH: https://t.co/GLx9WiyUcY pic.twitter.com/6C21k0qbrl

— Noclip (@noclipvideo) July 23, 2018
What makes the tease a little more interesting is a reply to a question asking if NOLF would make its way to the service.
— Stephen Kick (@pripyatbeast) July 23, 2018
The wry smile emoticon comes from Stephen Kick, who happens to be the CEO and co-founder of Night Dive Studios. It could all end up in legal hell again – but we could also see Cate Archer's deserved return.
Last Updated: July 25, 2018