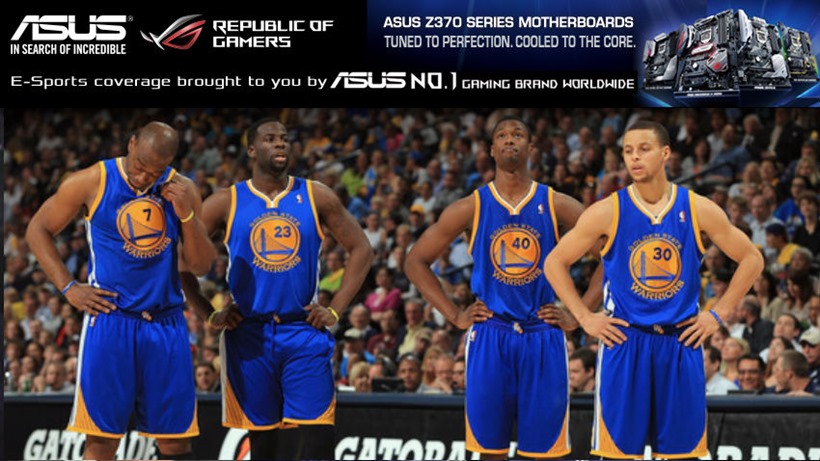 Following yesterday's announcement of the Houston Rockets' Clutch City Gaming, and the Cleveland Cavaliers' 100 Thieves, the Golden State Warriors have announced their very own North American League of Legends Championship Team, the Golden Guardians, reports ESPN.
The trend of basketball teams moving into esports is nothing new. in fact, sporting teams in general have shown a keen interest in the growing industry for quite some time. The whole "rebranding" comes after the need was made clear during the beginning stages of the Overwatch League, although this is not the sole reason for the new brands coming forward. The idea is to not create confusion between the existing franchises, and their new gaming entities. These new franchises will bring together fans of both industries, and it's a growing trend which is bolstering esports influence in the sporting industry.
The Golden State Warriors submitted their application for the new franchise through GSW Esports LLC, another interesting venture as part of the GSW Sports Ventures LLC, who have their own department. This application was then accepted by Riot Games last month and the Golden State Warriors now have their own esports franchise.
While GSW are venture capitalists, they won't own the Golden Guardians, because the Warriors have close ties to both Cloud9 and Team Liquid. This relationship extends further through Team Liquid's parent company, aXiomatic, who is partly owned by Peter Gruber, Warriors co-executive chairman, and more Warriors owners like Chamath Palihapitiya, who also owns a small stake in Cloud9. They're all connected, and all for the right reasons.
Like esports?
Check out esports central
Last Updated: November 16, 2017