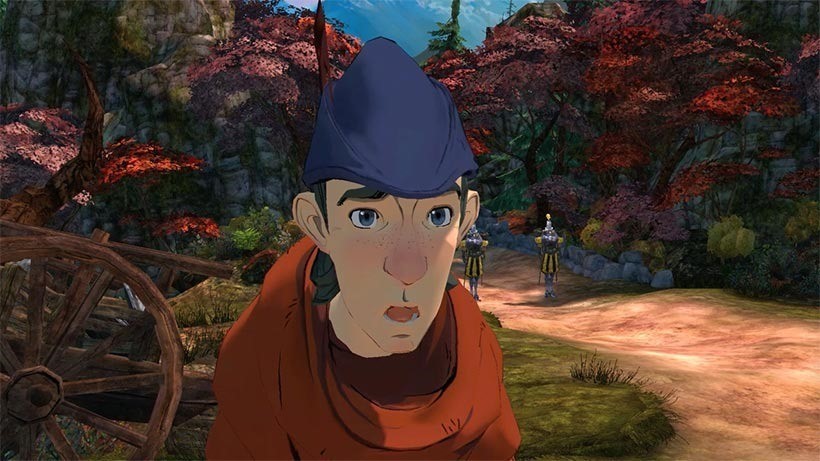 I don't really think the "free" games that have been dished out by either Microsoft or Sony for the last while have been particularly worthwhile. Yes, they're often pretty good games, but they're of the indie persuasion or smaller downloadable games, and for many that just isn't good enough. That doesn't really change this month for PlayStation Plus's Instant Game Collection. While you won't be playing a shiny, new AAA game gratis, you will get to play one of the best adventure games released this year. Or at least the first chapter of it.
It was one of my favourite gaming experiences this year, too! King's Quest — Chapter 1: A Knight to Remember is coming to the PS4 as its headlining game. I loved it. While some may moan that it's just the first episode, and Telltale's games are usually free for a whole season, people should realise that there's about as much game here in the very first episode as there is in an entire season of Telltale adventures. With an amazing voice cast, beautiful animation and some of the best music in a game this year, it's something to be excited about.
The other big game for the PS4 is Gauntlet: Slayer Edition. Warner Bros reboot of the classic arcade game didn't go down too well when it was first released, but it was retooled and rereleased, and is now a better game (even if it still isn't exactly great).
PlayStation 3 owners get some of the most fun games this month, with Ubisoft's Far Cry 3 cybernetic spin-off Blood Dragon coming to the system. It's joined by EA's SSX reboot, which is alright, I guess.
The Vita sees the rather good Freedom Wars added to the service, along with a game I've never heard of: Rocketbirds: Hardboiled Chicken. Cool.
To sum up, here's what's being added:
Far Cry 3: Blood Dragon (PS3)
Freedom Wars (PS Vita)
Gauntlet: Slayer Edition (PS4)
King's Quest — Chapter 1: A Knight to Remember (PS4)
Rocketbirds: Hardboiled Chicken (PS Vita)
SSX (PS3)
You have until the end of the month to grab these:
The Walking Dead Season 2 (PS4)
Magicka 2 (PS4)
Mass Effect 2 (PS3)
Dragon Fin Soup (PS4, PS3 & PS Vita)
Invizimals (PS Vita)
Beyond Good and Evil (PS3)
Last Updated: November 26, 2015