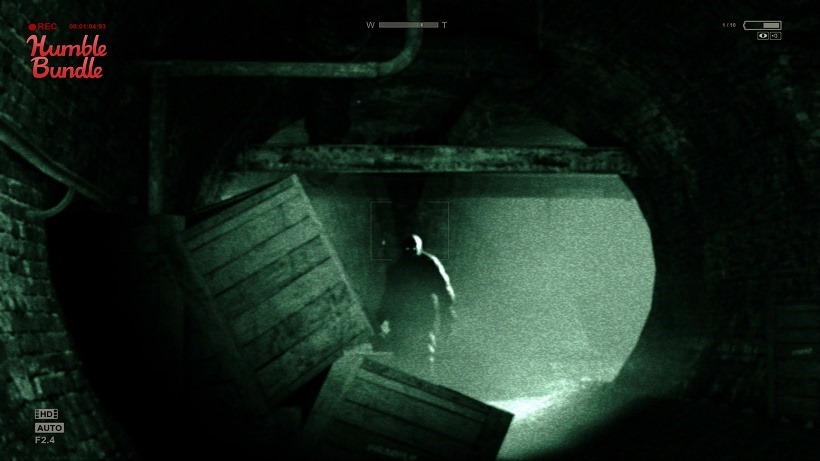 You know what's the best feeling in the whole wide world? Defeating an insurmountable gaming backlog… at least, I imagine it must be quite the euphoric sensation. I don't think I'll never get to experience that high sadly, because my gaming collection, despite my best efforts, continues to grow at a rate that I can't keep up with.
And with Humble Bundle throwing collections of games at my face every so often, I don't think it's a trend that's going to change anytime soon! Just take a look at their latest offering, which contains a plethora of good indie titles that could be mine, and yours too, for a fistful of dollars:
It's Humble Indie Bundle's sweet 16! We can't give the Humble Indie Bundle a driver's licence because, well, it doesn't know how to drive, but we can offer you a bunch of indie games that are cross-platform, DRM-free, and on Steam.

Pay what you want for Retro City Rampage DX, Outlast, Never Alone + Foxtales DLC, a coupon for 80% Outlast Whistleblower DLC in the Humble Store, and, for customers who pay $1 or more, a coupon for 10% off Humble Monthly. Pay more than the average price to also receive Trine 3: The Artifacts of Power and Door Kickers. If you pay at least $2 above the average price, you'll receive all of that plus Else Heart.Break() and Sunless Sea.
I've only played one game in this collection, Door Kickers, back when it was still an Early Access title. It was quite fun, even in that unfinished state. I'd imagine the final product is even better.
Otherwise, this collection of games is entirely unexplored, and just dying to be added to my backlog. All of them, except for perhaps Outlast. I ain't touching that game, no sir!
Last Updated: February 24, 2016