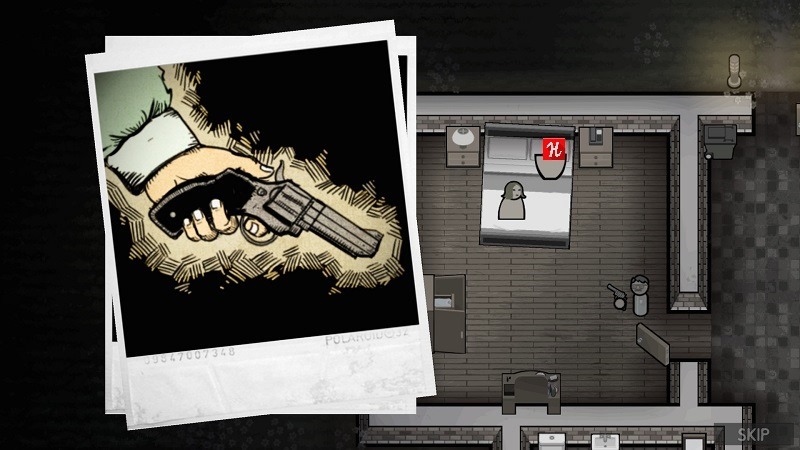 Alessandro has just informed me that he missed the last Humble Bundle. As a budding game developer, I'm sure he's kicking himself right about now. That collection of goodies not only featured a plethora of playable titles, but also, the tools in which to actually make them, all for just $15 (as opposed to $1885).
There there Al, wipe your tears, for the Humble Jumbo Bundle 7 has just appeared. Granted, it contains zero game development tools, but it least it's filled to the brim with loads of games for cheap. You won't dare make the same mistake of missing a great bargain twice, will you?
Now that's a magnificent seven. Shoot-'em-up, lock-'em-up, or punch-'em-out? Why choose? Have it all with the Jumbo Bundle 7!

Pay what you want for Runestone Keeper (DRM-free). Pay $1 or more to also receive RollerCoaster Tycoon® 2: Triple Thrill Pack, Devil Daggers, and Runestone Keeper (Steam key). You'll also get a coupon for 10% off Humble Monthly for new subscribers. Pay more than the average price and you'll also get Stronghold Crusader 2, Prison Architect, and Punch Club. Pay $9.99 or more to have it all: You'll receive all of the games in the other tiers, plus Miscreated (Early Access).
Admittedly, my eyes glazed over when I first saw the contents of the Humble Jumbo Bundle. Upon closer inspection however, I saw a few rad titles jump out.
I've not yet played Prison Architect, but I have heard great things about it from a certain fellow Wookiee friend. At the average price of $5.18 (at time of writing), grabbing the bundle for that game alone is already a steal. For comparisons sake, it's currently selling for R319 on Steam.
The Humble Jumbo Bundle also features RollerCoaster Tycoon 2. I have such fond memories of that game (you know, of building tracks that launch guests into the air), and I am sorely tempted to grab this special just so I can relive those glorious days of murdering my guests.
If you personally see nothing of interest in this bundle, or you're just not interested in spending cash, it's not all doom and gloom at least. There's a free game up for grabs!
We've thrown in a bonus, too: You can play Duelyst for free with special Humble exclusive content! Enter your email address to immediately receive a Humble Exclusive Legendary Humble Bundle Card Back, Humble Exclusive FOG Emote Set , Exclusive Keeper of the Value Skin + 1 Legendary Keeper of the Vale, and 20 Spirit Orbs for new accounts ($30 value; only accounts created after September 15th, 2016 are eligible).
Damn you Humble Bundle, why do you do this to me? I don't have nearly enough time to play all these games, but I already have my credit card out!
Last Updated: September 22, 2016