Disclaimer: The premise of this article is to bring awareness to "fly by night" companies who are damaging the growth of eSports and not deter any individuals who wish to further the industry.
South African eSports is at the cusp of all out eSports apocalypse. We're trailing ever so slightly behind our international counterparts and it's no secret that a lot of individuals are aiming to cash in when the big money-ball drops. There are a large number of organizations and companies in South Africa who have greatly benefitted the exponential growth of eSports, and for that I salute them. There are those, however, who invest whatever small amount of money they have into an eSport organization hoping to make a quick buck or revolutionize the local industry,  but subsequently fail and, in a small sense, damage the growing industry by promoting instability.
You may not completely understand how this is possible, but I'm going to try and explain it as best as possible how this is damaging the reputation of eSports with investors, partners and possible sponsorship. There are two main types of organizations which can exist at the foundations of a developing eSport industry – Teams (MGOs) and Tournament hosts. These are the pillars of our growing industry, and what in the end will bring it all together.
Damaging relationships
What's most important in this industry is relationships. We're all in this together, and building these lasting relationships is what will in the end band us together as we strive for the same goal. The due process when a new organization comes about, before their longevity is determined, is building a relationship with sponsors, partners and investors. Many of the individuals who are looking to get into eSports, running their own company or team, are not always business majors with vast amounts of knowledge in sealing deals and delivering on promises. These are often people who have a great idea of what's needed, but lack the fundamentals to build a thriving business. We all have great ideas when it comes to eSports, and it's extremely easy to draw from international examples as they've gone through the grass roots development already, but here's a generalized example of a damaging situation which may deter future sponsors and investors.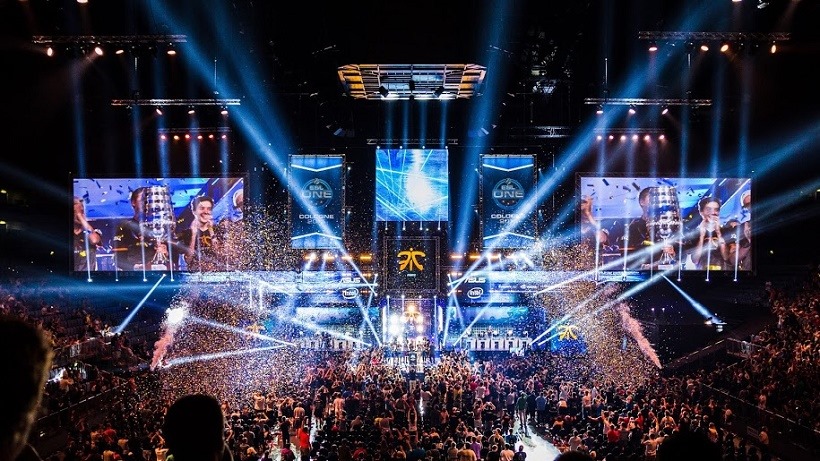 Jack wants to start an organization that runs tournaments, and hosts great competitions on LAN. Jack has great internet, a venue, and all the time in the world. He starts to build a relationships with "Big Boy Computers" who are one of the largest computer companies in the world and have just shown interest in South Africa. He offers an amazing proposal filled with promises of great tournaments and exposure for Big Boy. Jack, being slightly greedy, limits his work force and tries to cut corners wherever he can. After all, this is his company and he's the one who thought up this great idea. Come tournaments he decides to cut the costs on production, talent, doesn't offer any admin assistance to teams, and goes back on his marketing promises because he decided to do all the marketing and advertising himself. His first tournament is a mess, teams don't want to take part anymore and he has let down his sponsors, partners and investors.
Big Boy now decides South Africa is not ready, and they set their sites back on Europe or North America.
The same applies to multigaming organizations who follow the same suit and let down players and teams, damaging their relationships. This has happened time and time again throughout our development history, and I fear it is going to continue happening as we move forward.
Look forward to the grind
The truth is, you're not going to get a quick buck out of eSports. This is the long hall of industries, especially when we're infants in the big world. There are individuals out there who have been doing this for several years and still struggle to make ends meet. You may think you can do it better than some of the existing organizations, and who knows, maybe you can. But trying to break into an industry which has yet to be recognized in South Africa is only going to further damage it when your plans don't work out because sponsors have already been let down by several companies like yours.
I'm not saying whatever your plan is will inevitably fail. I'm saying look forward to grinding it out hour after hour and when you're ready, pray that the industry is ready as well, and you will reap the rewards of success. We've all read stories about startup companies spending 20 hour days working in their garage for 15 years before they made it big. As cliché as it sounds, hard work does pay off, but if you come into this industry with the idea that it's huge globally and you'll make a ton of cash in no time, you will fail. There are horror stories out there about the inner dealings of South African eSports, but that's a story for another time.
Working together
Right now there are a number of organizations and teams in South Africa who have laid the foundation for growth. These companies have existed for several years, and while they may not be perfect yet, they have made a significant difference in South Africa. If you have a great idea and feel you're under qualified or do not have the resources, no company will turn you down if you offer assistance. If it's something you truly feel will change South African eSports, work on it, slowly, and grind out your hours until you're ready, and the industry is ready, for your idea.
At the moment we're much better off working together with the organizations who have already built these existing relationships and delivered on promises to all parties involved. I will not name any organizations, but they're well established and continue to aid the growth of eSports.
Once again, I'm not trying to deter any individuals who have already begun the process of their new eSports organization, but I must warn you, it's not easy.
Like esports?
Check out esports central
Last Updated: June 1, 2016