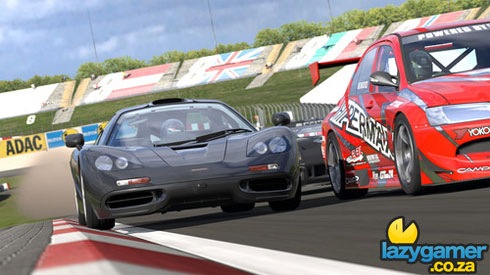 All of you who're waiting for Polyphony Digital's latest entry in to their seminal simulator series have even more to be eager about.
The developer has confirmed, via it's official site confirms that the PlayStation 3 exclusive "real driving simulator" will be getting just about all the Nürburgring you can handle.
While this is hardly a surprise, indeed expected considering their appearance in previous games in the series, knowing that all three of the famous circuit's courses – the Grand Prix course, the Nordschleife, and the 24 Hours course – will be available in HD is cause for excitement.
Our regular readers would know that Gran Turismo 5 – the real driving simulator – will be the epitome of gaming, and not just in its genre. When it releases on schedule exactly as was planned from the start, it will be signalled by the heavens opening, angels singing and all GT5 fans being basked in glorious golden sunlight. The Blu-ray – filled to capacity with digital awesome – will descend auroral, aureate stairs and kiss you gently on the forehead, causing you to spontaneously orgasm. Twice.
In a brilliant flash of light, all those who prefer the vastly inferior Forza 3 (a well known fact, verified by means of independent research) will turn to dust, which is exactly what they deserve, the heathens.
Source : Gran-turismo.com
Last Updated: May 13, 2010