It was just over a year ago that we got our first real look at Polyphony Digital's GT Sport. It didn't quite have the impact that Sony or Polyphony had hoped, in a post-Forza world. It was underwhelming, feeling like something that had barely made any worthwhile progress over Gran Turismo 6 on the PlayStation 3. While it seemed a competent racer, visually, it was found wanting; a utilitarian racing sim without the glamour or perfect presentation found in Microsoft's racer.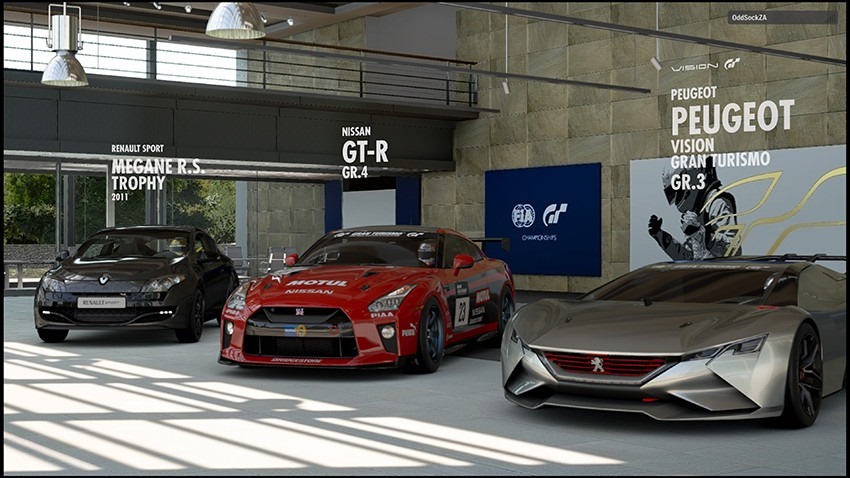 I had the opportunity to play the recent closed Beta for GT Sport, and I'm happy to report that much of that has changed. The beta offered up racing in an interesting way, cutting off much of the game to demonstrate its "Sport" mode ably. Offline, players were able to test their given cars around the three available events, racing their own ghosts in qualifying heats on tracks that were both fictional, and based on real counterparts.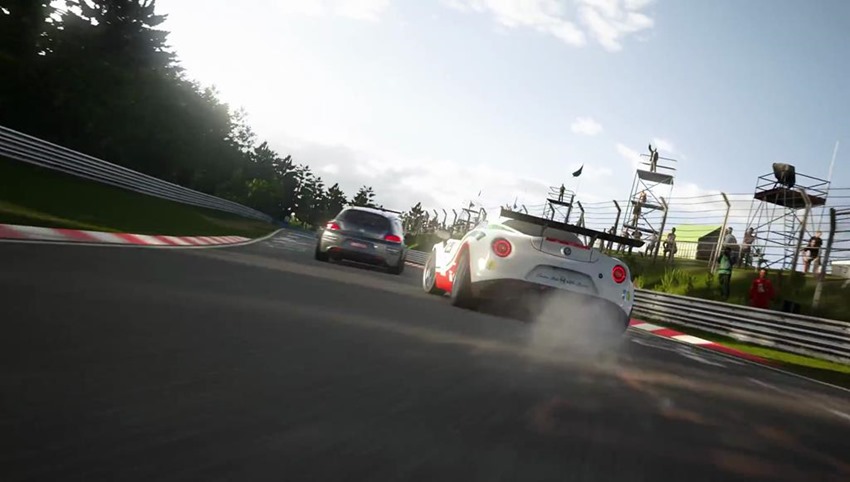 Those qualifying times would dictate starting positions on the grid in online races, which were at specific times to allow those with access to gather in prescribed lobbies. Before each race kicked off, players were able to test their cars around tracks once more, so there was very little in the way of pointless waiting around.
I realised, going into the beta, that it's been quite some time since I've played a racing game that didn't involve red shells and bananas, so it took a while to familiarise myself with its physics, grounded in reality as they are. I crashed, a lot.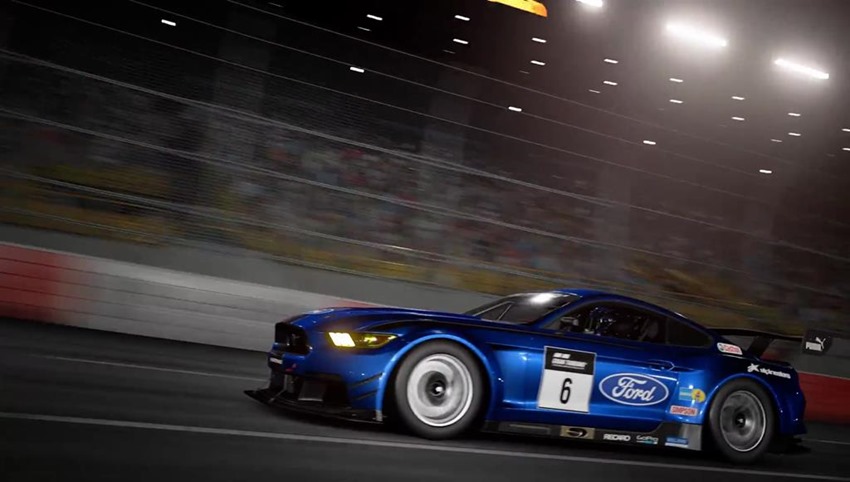 Importantly, GT Sport just feels good. There have been sweeping and subtle changes to how cars handle. Most immediately notable is the change to tire physics, which now feels as if each of the four wheels has its own grip on the road. Subtle, but impactful changes like this punctuate every aspect of game's physics, and while it's still not on par with core sims like Kunos Simulazioni's Assetto Corsa, it strikes a better balance between simulation and something resembling a game that's fun to play. Its physics react naturally, organically – the way my brain expects them to.
Do you feel that driving a simulator is difficult, more difficult than driving a real-life car? Well, your opinion is about to change because we refined our physics to offer a better sense of control that honestly conveys the player's input. In the same way you drive a real car, you will be able to control the vehicle represented in the game with increased depth to the controls.
For a sim, it's also oddly accessible. While it's possible to tweak nearly every aspect of your vehicle – including things like aerodynamics, transmission, suspension and drivetrain – or you could be a plebeian (as I am) and leave all of that stuff well alone. There are also some handy control options, with the game letting you play your way. Want to use the analogue triggers to accelerate and brake, while using the sticks for steering? Done. Prefer to use the right thumbstick as a throttle? No problem. You can even go old school and use the face buttons to accelerate while you use the d-pad to move your vehicle. For those who prefer motion control, you can even use the DualShock 4's gyroscopes and accelerometers.
Interestingly, the driving line that made its way from Forza through to Gran Turismo has been given the boot. While I'm a terrible driver and I've always found using the green-coloured line was a bit of a cheat, I've appreciated knowing where, in general, to keep my car on the road. The system's been replaced instead by a series of markers, showing less of a definite line, and decreasing my personal sense of guilt or shame.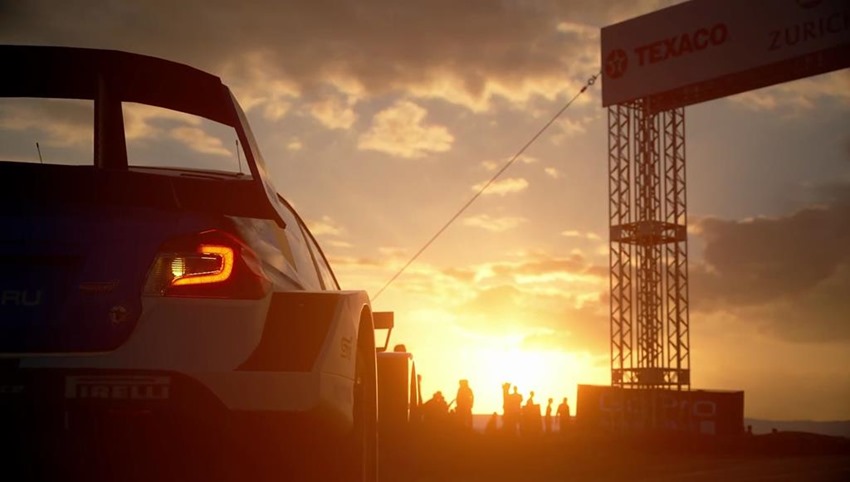 Paradoxically, its "Sport" mode is also in some ways less accessible to players who aren't adept at piloting vehicles around tight chicanes. There's a real sense of consequence this time, as bad behaviour in a lap finds those infringements doling out penalisations, docking points and adding time to your laps. Oddly, there's no actual vehicle damage.
It's seen a substantial visual upgrade too – and the road and vehicle models are some of the best I've seen. The retail version of the game (whenever that may come) will support PlayStation VR in a sort of showroom mode, allowing players to get a personal, up-close look at some of the cars, and it's something I can't wait for, given how superbly detailed everything is. Word is that it'll allow for some racing in VR too, which could be phenomenal given how well both Driveclub and Dirt Rally work in Virtual Reality.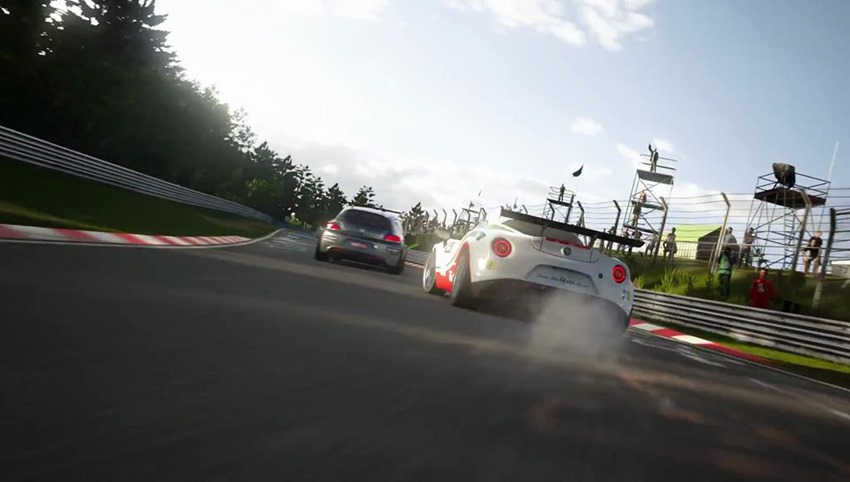 I wish that as much care was given to the stuff in your visual periphery as was given to the road itself and the cars. While it makes sense to spend fewer resources on the trees, bushes, and grass that you'll whizz by, the cardboard cut-out flora have a way of yanking you out of the experience, killing the sense of immersion you get from flying around a circuit. Perhaps that'll change in the final game.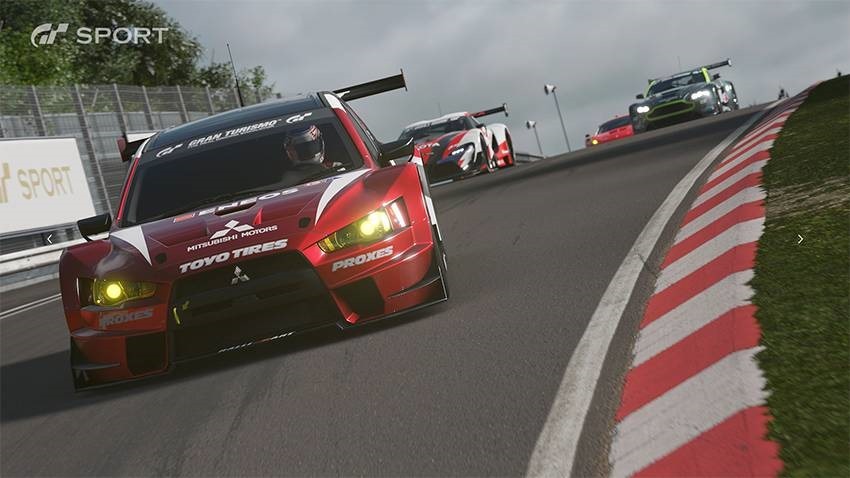 If there's one perpetual bugbear that many have with Gran Turismo as a series, it's in its audio department. For far too long, cars in Polyphony's racing games have sounded like errant vacuum cleaners; their tinny din belying the horsepower that these beastly machines have under their hoods. Two years ago, Forza Audio Lead Mike Caviezel left Turn 10 to head up the audio department for Polyphony, and it shows. While the engines still sound a little hollow to my untrained ears, they no longer sounds like mechanised mosquitoes. That's made up for by an increased diversity in the game's general audio presentation, with more realistic engine sounds that include the pops of the transmission as gears shift, rattles of the cars as they careen around corners, the clicking and clacking of paddles and the flubbery rumble of rubber hitting rumble strips.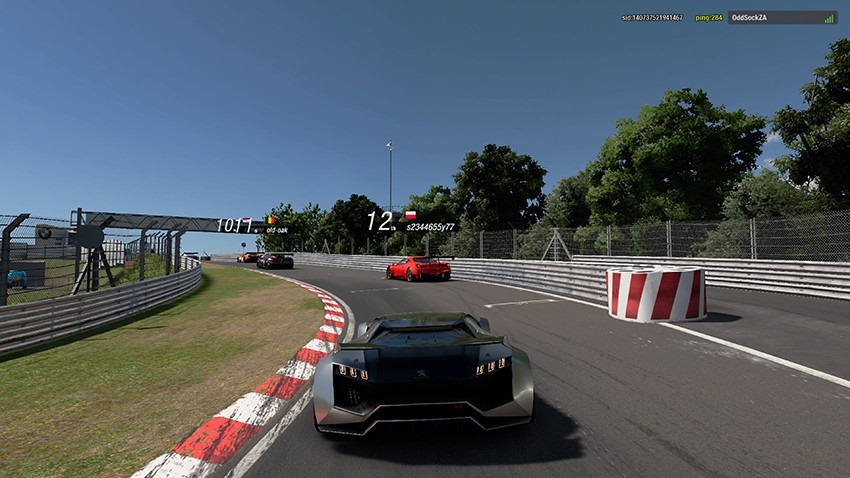 The truth is that Gran Turismo is no longer the undisputed king of console racers, and hasn't been for years. There's an added pressure on Polyphony Digital to get things right in the face of an impending Project Cars 2 and Forza 7 – and it could be just the impetus the company needs. Gran Turismo Sport has all the ingredients to return it to its rightful place on the podium. Whether or not they get the recipe right is yet to be seen.
The views and opinions expressed in this article are those of the author(s) and do not necessarily reflect the official policy or position of Critical Hit as an organisation.
Last Updated: May 24, 2017