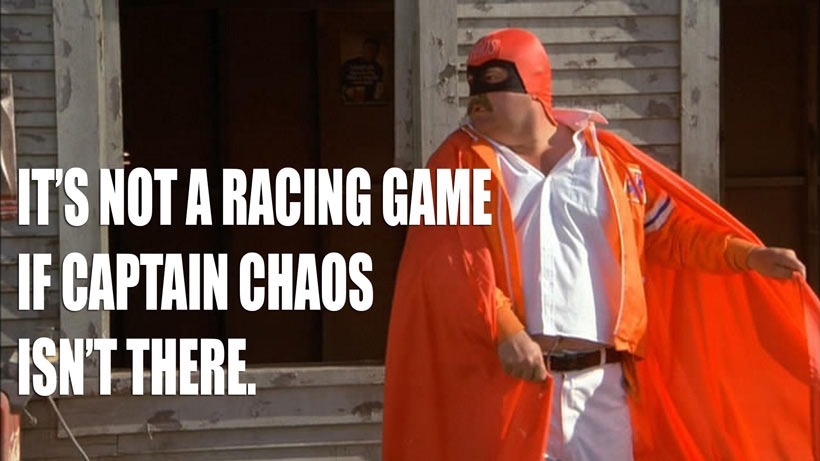 Gran Turismo series director Kazunori Yamauchi may have had a look on his face shared by high school kids when they realise that they're about to take place in a Battle Royale sequel when Gran Turismo Sport was announced, but at least the fans were happy. Right?
It's not the Gran Turismo 7 that racing game petrol-heads have been waiting for, but at least Gran Turismo Sport is something. And it'll tide those players over long enough, at least until Gran Turismo 7 is ready, or Forza Motorsport 19 rocks up.
But either way you look at it, Gran Turismo Sport certainly isn't Gran Turismo 7 or even another Gran Turismo Prologue.
That's the word according to Sony Computer Entertainment Europe's president and CEO Jim Ryan, who provided some info on that sequel which happens to be almost as mythical as The Last Guardian at this stage.
"We're not announcing Gran Turismo 7 at this stage," Ryan said to Eurogamer.

Fair to say [series director Kazunori Yamauchi] has been making these games for some considerable time now. I think it's reasonable to assume that something else might come down the road. Is it a Prologue? No, I think it'll be more than that.

The old days, when the games were offline, the experience was defined by what's on the disc. You had a distinction between a Prologue and a full GT, it was very stark. When the game becomes more of an online connected experience, that distinction blurs. This will be much more than a Prologue type experience.
Gran Turismo Sport will focus more on racing leagues thanks to its FIA partnership, that will see the game play out over Campaign, Sports and Arcade modes. It's the virtual championships that are being touted as the real deal-makers for this Gran Turismo. And Sony is confident that Yamauchi and his studio can deliver this game before Haley's comet returns.
"Yeah, we're confident," Ryan said.
There's nothing at this stage to suggest that he won't deliver on what was said. He's obviously been working on this for a while now, it's been a while since GT6 released, so we're confident.
I'm not the biggest fan of Gran Turismo. The games have zero blue tortoise shells, the handling reminds me of the misery of having to ride an actual car and the visuals make me want to get insurance every time I get a prang in one of those games.
Last Updated: October 29, 2015