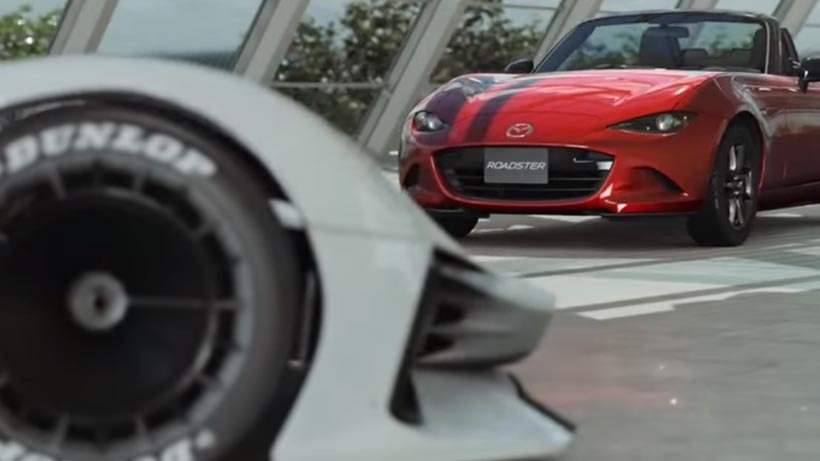 Racing game fans have been spoilt for choice this year. Project CARS and Forza Motorsport 6 were headline games, while Gran Turismo was more silent than ever. Well it looks like the iconic Sony franchise is done hiding, as the next chapter in that racing series was revealed at the Paris Games Week Sony press conference.
Gran Turismo's Kazunori Yamauchi took to the stage, to shed a few details about Gran Turismo Sport. The game will be hitting beta early next year according to Yamauchi, with the final product featuring two distinct championships with official FIA backing.
Building on its legacy as the most realistic and accessible driving simulator, GT Sport has partnered with the FIA to push the boundaries of racing games. In addition to everything you'd expect from a GT, the team at Polyphony and the FIA are introducing an online racing series that will be recognised alongside real world motor racing by the FIA.
Players will be able to take part in the Nations Cup to represent their home country, as well as the Manufacturers Fan Club to represent their favourite car manufacturer in a world series of races.
In addition to all that, ranked player champions will be rewarded prizes alongside real driving champions such as Lewis Hamilton, at an upcoming event after the launch of Gran Turismo sport.
Yamauchi also mentioned that PlayStation VR support will be included in Gran Turismo Sport. Expect the final game to launch soon, or in 2036 according to the usual Gran Turismo launch schedule.
Last Updated: October 27, 2015