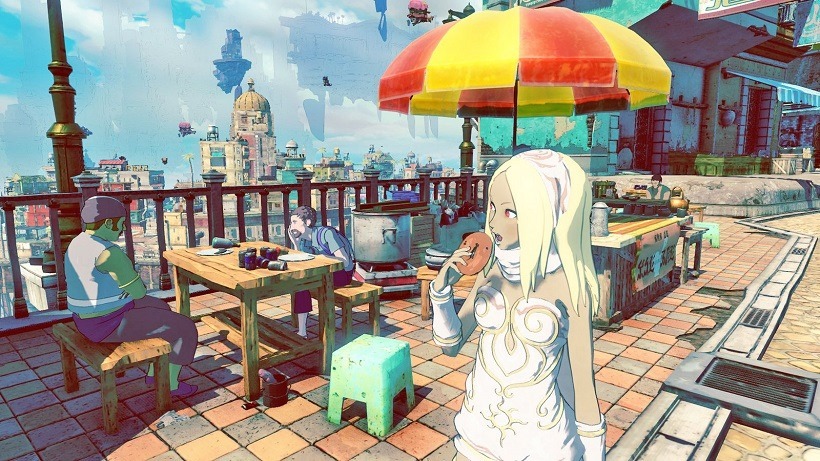 Sony is facing a second year of disappointing fall exclusives, and as the weeks go by its just seemingly getting worse. Gravity Rush 2 was supposed to join the long-in-development The Last Guardian for launch in December, but is now leaving Trico and his puzzles to fend for themselves. The Last Guardian will be the only PS4 exclusive to launch this holiday season now, with Gravity Rush 2 relegated to January.
That's possibly not a bad idea, considering the two exclusive were bound to launch no more than four days from each other. Granted, Gravity Rush 2 isn't exactly the system seller an exclusive normally is, but it's got a dedicated fan base that might have distracted from the (hopefully) bright ray that Sony hopes The Last Guardian will cast. Not that they'll admit that though, with the reasons for the delay being the usual.
"In addition, as a lot of work went into online features that allow for asynchronous player interaction, we want as many people as possible playing the title at the same time. Thus, after careful deliberation, we have decided to change the release date."
Gravity Rush 2 will now launch instead on January 20th, which has proven to be fertile ground for games with somewhat on the fence onlookers. Dying Light is probably the best example of a game that would've otherwise been swallowed in larger, more talked about releases, carving a space for itself in January that ultimately led to success. It's likely Sony perhaps wants to replicate that, so at least Gravity Rush is being given the best possible chance.
But it does mean that 2016 is even more grim in terms of PS4 exclusives, and the hope that The Last Guardian will turn that around is even more doubtful. Thankfully though Sony has a lot lined up for 2017 so far, and we won't have to wait a full year to experience it.
Last Updated: October 6, 2016