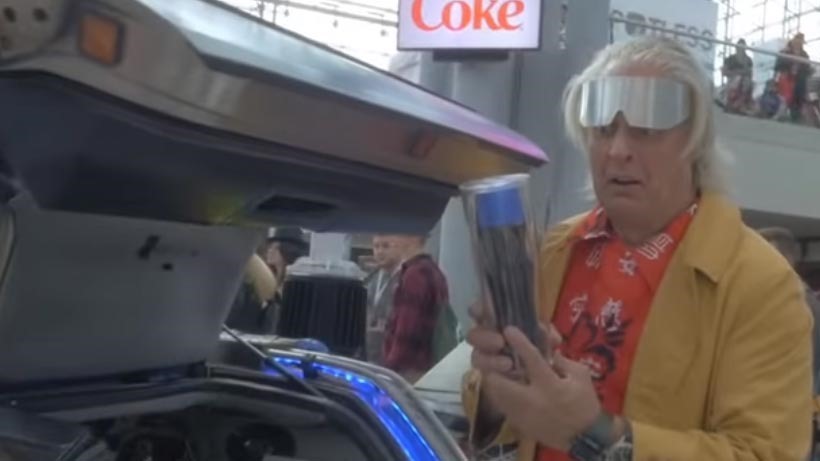 I'm not going to lie to you guys: My cosplay plans this year were a bit of a balls-up, of the highest order. And you know what? I'm fine with that, I really am. Because sooner or later, every cosplayer runs into a cosplay disaster. And what defines you as a cosplayer, is dealing with said problem.
Most cosplayers will macho up, find a source of hot glue and fix the problem. And then there's me, who'll emerge from a rubber pod of failing glue and sticky paint, dripping in sweat and wrinkled up like a reverse version of Cocoon and say to hell with it.
But at least the the cosplayers of New York Comic Con, were made of sterner stern-like stuff this year, with costumes that knocked the ball out of the park and into orbit.
My favourite cosplay video-dudes, Sneaky Zebra, were on the scene to capture the costume madness. Check it out:
I've actually got to a point where I just can't handle all that rubber anymore, when it comes to cosplay. South Africa, is just too damn hot for that kind of costume, especially when you're working on something to debut in October. But more realistically, I'm starting to feel that I don't want to portray characters who I don't have the physique for.
Now don't get me wrong, I'm not saying that you shouldn't do that. Feel free to dress up as whoever you want to. This is more of a personal thing for me, and I'd rather dress up as someone who my leaner body shape suits. To me, that just captures the spirit of the character more faithfully, and after all, cosplay is fandom to the extreme.
I'm still working on making plans to get to rAge in Cape Town next year. I'll (Hopefully!) be sporting some Freddy Krueger chills, if I can rock up for that event. You should bring your kids to say hi to me, if you see what appears to be a Pizza-man wearing Christmas colours and an extreme back-scratcher. I'll be the man of your dreams…
Last Updated: October 26, 2015