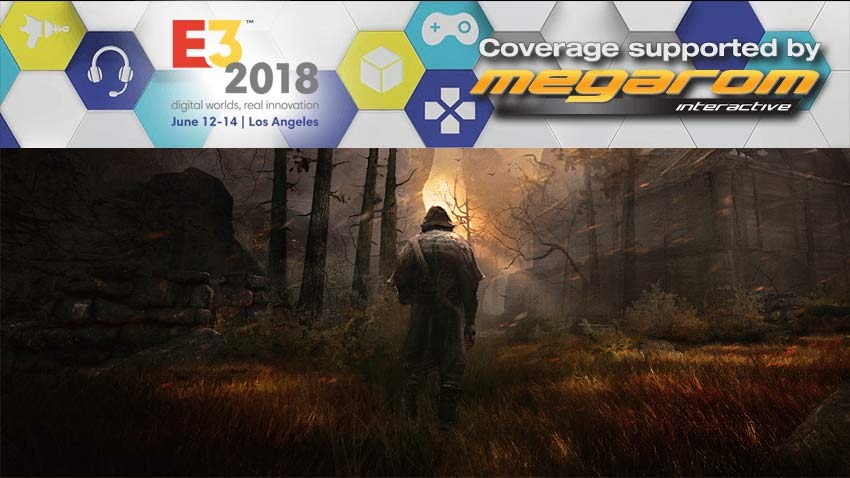 Diplomacy. Sometimes a silver tongue is more useful than a dagger in the night, other times the subtle art of unloading a flintlock pistol is far more useful in establishing a treaty between warring parties. In Greedfall from developer Spiders, it's up to you to be the bridge between factions, as the Old World has decided to ditch its plague-infected shores for a fresh start on the shores Teer Fradee.
Various armies are sailing towards the new world, war is about to break out and the indigenous people are about to find themselves caught in a bloody conflict that'll require more than just some magic to win. It's a story that we've seen unfold often enough in our own history, as Greedfall's setup smacks of influences that range from its visuals being directly inspired by Baroque art to the core story that we were shown at E3 playing out like Pocahontas if Mel Gibson directed it.
Our demo saw the player character step into the high boots of a representative of the Congregation of Merchants, a character who Spiders say will be entirely customisable and can be tailored to individual tastes. Our mission for the day? A chance to aid Sior, whose tribe was busy fighting another faction and were desperately in need of reinforcements.
To do just that, players will need to get to grips with Greedfall's combat, which plays like a combination of Bloodborne and The Witcher. It's all third-person, players can hack away if they want to or they can slap some magic down to even the odds. Another wrinkle in the mix of combat? Status modifiers aplenty, which range from off balance, knocked down, poisoned and stunned, each option setting up an enemy for a follow-up attack that can deal plenty of damage.
It looked… alright. Combat itself was solid but more methodical and thus slower in action. Peppering the action with a skill tree, players focus how they prefer to dish out damage to their whims, so perhaps there is a build that'll satisfy the more manic power fantasy fan. As for weapons? Swords seem to be the primary flavour du jour of Greedfall, with our hero also using firearms and traps to cut through swathes of hostiles.
It was all too late however. Sior's tribe, all but obliterated, has a bone to pick with the player and an alliance is proposed as Greedfall emphasises keeping a party of allies by your side at all times. While the combat and open-world exploration of Greedfall feel okay, it's the diplomacy of the various factions interacting with the player and how they'll impact on the world around him (or her!), that'll give Greedfall the identity it's aiming for.
Last Updated: June 15, 2018