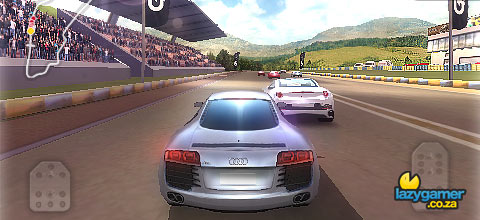 Gameloft, who are known for their awesome titles, especially when it comes to platforms like the iPhone have been working on GT Racing. As you can tell from the title, the game is pretty much a shameless clone of Gran Turismo and to be honest, I don't care.
The game is actually looking great, and seems to play well from what I have seen in the trailer, so I can't say that I'm not happy about it. To be dead honest, I couldn't ever see Polyphony bringing a Gran Turismo to the iPhone, not with the stuff already on their plate, so this works for me.
Check out the impressive trailer after the jump.
Last Updated: February 10, 2010