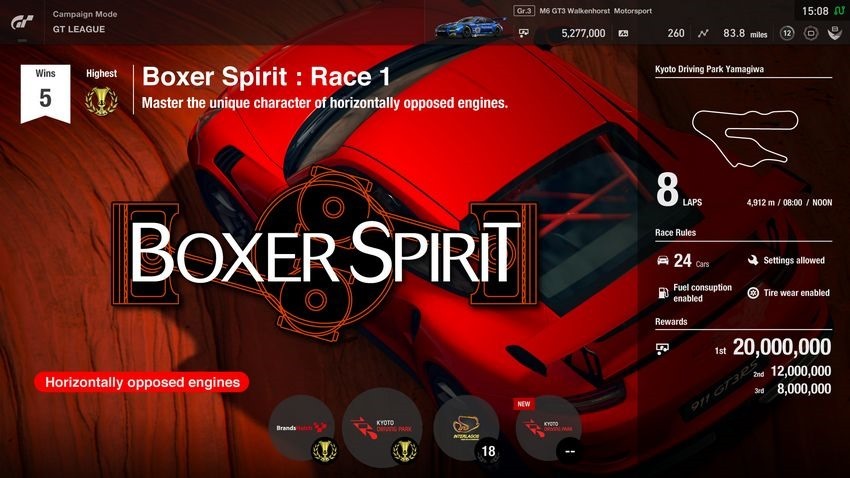 While the actual core racing in it is sublime, Gran Turismo Sport hasn't quite been the runaway hit that either Sony or Polyphony digital had hoped. It's biggest problem, (or at least, what I think its biggest problem is) is the lack of a proper single player campaign. While it has a single player element, that element functions almost entirely as a tutorial before plunging players into a world of online, esports-focused racing.
That's changing.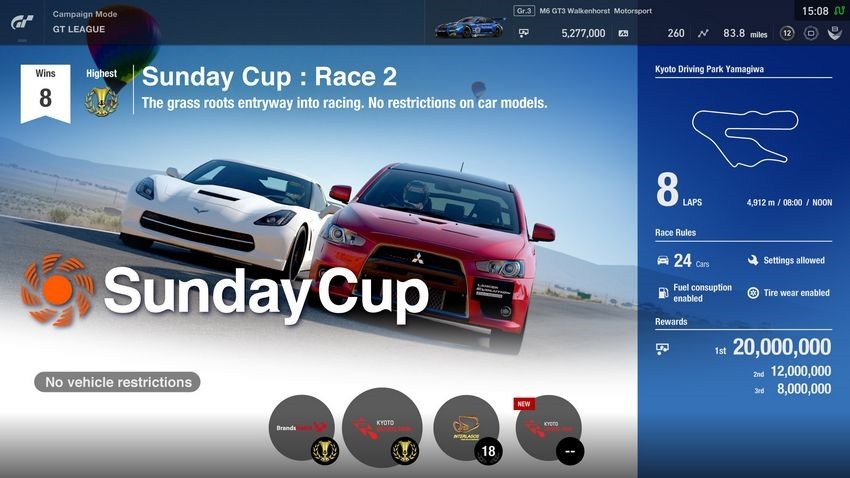 As part of the game's content rollout, GT sport is set to receive a proper single player campaign in next week's update. Says the Press release:
Launching as part of our free December update, we'll be introducing a brand new single player mode called the "GT League". Based on the old "GT mode" of previous titles, players can now look forward to racing through a series of cup competitions from beginner to pro levels, and even partake in endurance races!
There will also be three new cars added in the free update:
GR.X: ISO Rivolta Zagato VGT
GR.1: Audi R18
N.500: Cobra 427
Hopefully it's a worthwhile campaign that'll make players turned off by the online stuff jump in. You;ll be able to play the campaign offline, though you'll still need to connect to save your progress, because reasons,
Coming in December, a month after the single player update is a handful of new cars, including A Nissan skyline or two, because Gran Turismo just isn't complete without that car. Here's what other cars you'll be able to take around a digital track on November 27:
Mazda RX-7 Spirit R Type A (FD)
Nissan Skyline GT-R V・spec II (R32)
Nissan Skyline GT-R V・spec II Nür (R34)
Ford F-150 SVT Raptor
Lamborghini Countach LP400
Ferrari F40
Ferrari Enzo Ferrari
KTM X-BOW R
Suzuki Swift Sport
Volkswagen Samba Bus Type 2 (T1)
Chris Holstrom Concepts 1967 Chevy Nova
Chevrolet Corvette Stingray Convertible (C3)
Polyphony promises another 50 or so cars will be added to the game between now and March 2018.
Last Updated: November 23, 2017