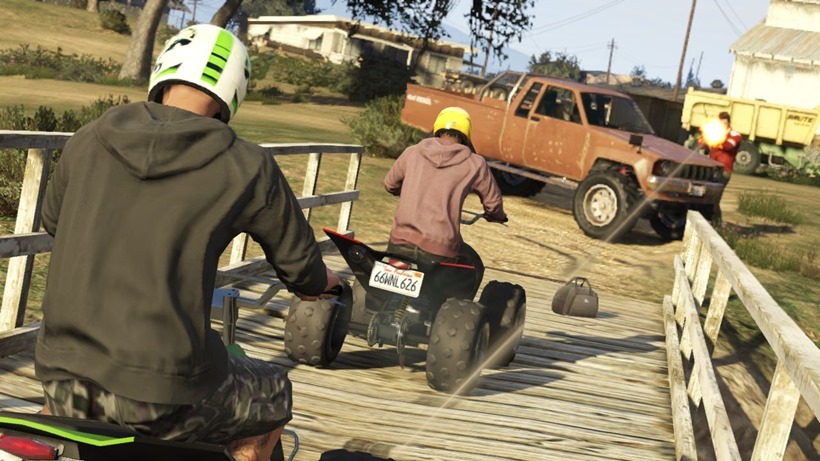 Binging on some GTA Online every now and then , I understand that the mode has its limitations. Outside of the multiplayer lobbies and structured heists, GTA Online can be a bit of a weird experience when just roaming the streets of Los Santos. More often than not it's a playground for people with happy trigger fingers and nothing better to do, but Rockstar are changing the game a little with a big free update next week.
Inching close to the realm of MMOs, GTA Online will get a large Freemode update next week to make roaming around a little less aimless. The content update will bring dynamic challenges and events to free roam, meaning you don't have to stare at a lobby screen to get some structured game time in. Better yet, the modes make use of all players currently running around near you, creating a far more social sense of play than ever before.
Out of all the modes on offer, I have to admit that Hunt the Beast looks the most fun. Here one player is transformed into a faster, stronger and more agile Beast that a group of players then hunt down with machine guns and fast cars. It looks stupidly fun – especially if you're lucky enough to become the furry beast that probably just wanted a hug to begin with.
While the content update will be free, it will only be coming to current-gen versions on GTA V (PS4, Xbox One and PC). Speaking about the older versions, Imran Sarwar, director of design at Rockstar North, explained that Heists alone started pushing memory boundaries, and it simply isn't feasible to continue working on them anymore.
We managed to pack in two years' worth of free updates onto the older platforms, but after the release of Heists we started to run into some very real memory constraints. We knew moving forward that the game's online performance could be in jeopardy if we continued to pile in new content.
The Freemode update will go live for GTA Online next week, on September 15th to be exact. Are you still playing in Los Santos?
Last Updated: September 11, 2015