Who would have guessed? Arteezy has re-joined Evil Geniuses in the heat of the "Post TI Shuffle," but this time he brought some friends which will hopefully entice him to stick around this time. Joining Mr Artour Babaev are Andreas "cr1t-" Franck Nielsen and former Team Secret teammate Ludwig "Zai" Wahlberg. The relationship between Arteezy and Zai is probably one of the best love stories never told, but one thing is for certain – they play well together. That makes three out of five, so who are the other two?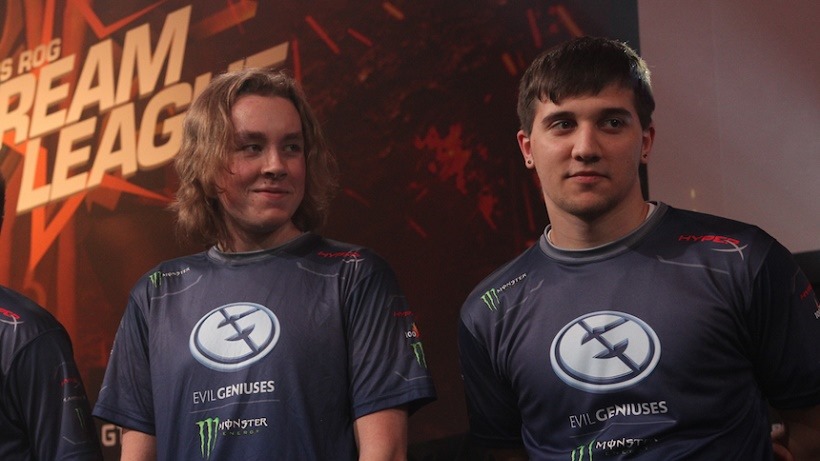 After leaving EG for a few weeks, Syed Sumail "SumaiL" Hassan is back, after realizing he'd angered nearly half the competitive Dota 2 world with his antics in games, and the fifth and final player is Saahil "UNiVeRSe" Arora, the faithful one. Alongside the retirement of Clinton "Fear" Loomis, Peter "PPD" Dager also announced his departure to take up a position in Twitch, moving to the more lucrative business side of eSports, according to Evil Geniuses.
"In addition to the roster changes announced above, Peter "PPD" Dager will be stepping away from being the captain of the Dota 2 team in order to pursue a business management role with the Evil Geniuses brand. There is no doubt this will come as a surprise to many as it was Peter's in-game leadership that both propelled the team to the top of the game and secured the EG name as a Dota 2 dynasty.

"After being presented with the decision of either pursuing a long-term career in esports or continuing on as an active pro player, one with an unforeseeable duration, he ultimately decided it best to transition into the business management role offered to him by Twitch. The details of this new position and what it means for the brand will be announced in the weeks ahead.

"Evil Geniuses has been immensely proud of Peter's contributions to both the Dota 2 team and the legacy of EG. There is no doubt in our mind that he will go down in esports history as one of the most accomplished in-game leaders Dota 2 has seen."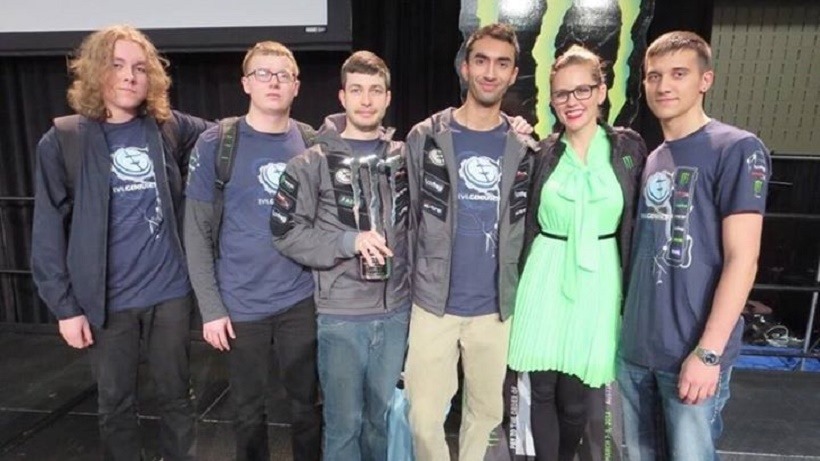 Evil Geniuses squad in 2014. From the left: Zai, PPD, Fear, UNiVeRSe, Anna Prosser (host), Arteezy
As announced yesterday, Fear will take the role as team coach, tasked with the duty "to closely monitor and mold this group into a world power, capable of representing EG well on the global esports stage." There's honestly no doubt that this team will kick off with a bang as they now stand as one of the strongest teams to rise from the "Post TI Shuffle." However, it's EG and we all know Arteezy and Zai are going to leave in about six months. Remember, this is the third time Arteezy has re-joined Evil Geniuses in the past two years.
Like esports?
Check out esports central
Last Updated: September 16, 2016