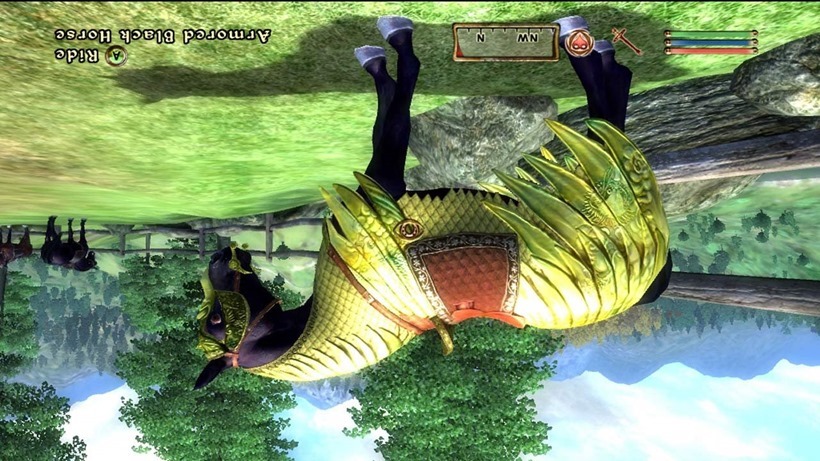 Guitar Hero Live is coming at the end of this month. Its big competitor, Rock Band 4 is out, and it utilises a rather traditional DLC system. You pay for tracks, and they're yours to play for as long as your like. It's how it's always worked, and it will continue to work.
But Guitar Hero Live is doing something different. It's not offering DLC in the traditional way. The way that you play games separate from the on-disc content is so different, it's hard to even call it DLC. It is, however, a little confusing and needs a bit of explaining, which developer Freestyle Games has done in a new blog post.
As we've told you before, the game ships with GHTV, a new mode that plays playlists akin to a Spotify or radio playlist; you don't choose the songs, but you can choose whether or not to play along with them. It's free to play once you've bought the game, so there's no real, extraneous cost involved.
Says Freestyle (via Eurogamer):
"When you hop into a channel, you'll be playing along to a set of songs personally curated by us. It won't be done by a robot! For example, you can hop into a show like "Metal Icons" on channel 1 on a Saturday afternoon, featuring songs hand-picked by our supergroup of music fanatics at the studio. And maybe on channel 2 it'll be something else like "Rock Top Hits." You can play these for as long as you like. Pick a channel and the endless stream is yours to ride. We'll even continue to add more channels after launch."
But what happens I you do want to play a specific song from GHTV, without playing through the whole playlist?
Well, you can. But it'll cost you. Not, as you'd expect, real money though. Instead, as you play GHTV, you'll earn tokens – which you can then use to play any of the songs included in GHTV at will.
"In GHTV, you no longer buy a song in the old DLC way – you don't have to buy a song to sample or play it. You can play any channel for as long as you want. As you play in the channels, you earn in-game currency which quickly adds up, so you can get tokens to play any song from the GHTV library on-demand. And we're going to load you up with a bunch of play tokens the first time you play and as you rank up. The more you play, the more you earn. This freedom of choice wasn't offered in the past. We hope people will love it."
If, however, you're having a party and want to play all of the songs in GHTV whenever you'd like, you can pay real money to gain unfettered access to whichever songs you'd like, for a limited time.
"…if you have a bunch of friends coming over, we'll also give you the option to purchase a party pass for a set duration during which you'll have unlimited, on-demand access to every song in the entire GHTV music library."
There's no word on what that party pass costs. As this is a feature that's available above and beyond the songs included on the disc (or as part of your digital distribution download!), this is the sort of micro-transaction I can get behind. It's not forced, it doesn't cut off your access to anything should you choose to not pay money, and much of it is unlockable just by playing the game, the way it should be.
Last Updated: January 4, 2017