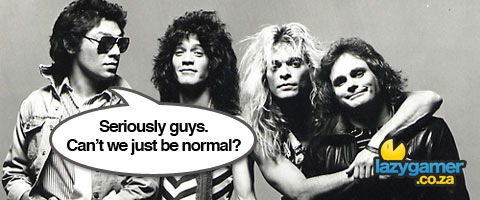 The demo for Guitar Hero: Van Halen is now available to download on Xbox Live.
The demo includes four songs overall, "Eruption" and "Panama" from Van Halen and then Dope Nose (Weezer) and "The End of Heartache" (Killswitch Engage). I don't want to rip the game, seeing as I have not even played it yet but I really feel like Guitar Hero: Metallica was some sort of pinnacle that could easily make everything else feel a little dull.
You can make your mind up for yourself. It's available right now.
Last Updated: December 9, 2009