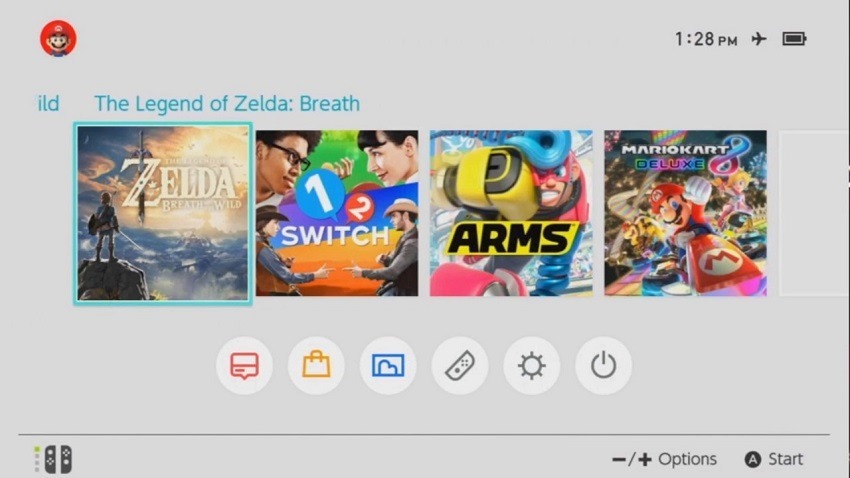 We're now exactly two weeks away from the official launch for the Nintendo Switch, but for at least one lucky fan Christmas came a little early. NeoGAF user hiphoprobot shared his utter shock at having his Switch pre-order arrive on his doorstep two weeks early, in an apparent blunder that has become far too common in recent times. Without any games to show off, the system is pretty useless for the next 14 days. Despite that, we now have a much better look at how the Switch's UI works.
The UI for Nintendo's new console has been an oddly large talking point for  Switch aficionados, primarily because of Nintendo's apprehension to show it. Only still images of the UI have been revealed officially, with a leak a few weeks ago showing the first existence of different colour themes. So a video walking through the entire setup process and all the options in every menu? Of course that was bound to be something fans wanted.
The inordinate number of screens between setup and the main menu aside, I really do like how slick the entire Switch UI is. Simplicity is key here, but anyone who used the Wii U for more than an hour will understand that those boundaries can be stretched too. The Switch on the other hands finds a balance, with not too much clutter on the homepage but a wealth of options buried in settings menus.
There's also confirmation of a few features here, such as the plain black theme that was leaked a couple of weeks ago. Nintendo's neat little tutorial on how to use the device seem particularly prominent too, but it's nice to see the UI working with basically any configuration possible. Better still is the touch screen, which just looks so beautifully smooth compared to the Wii U.
The Nintendo Switch is out for everyone else on March 3rd. You should start expecting a lot more review coverage to start pouring in over the coming days.
Last Updated: February 17, 2017