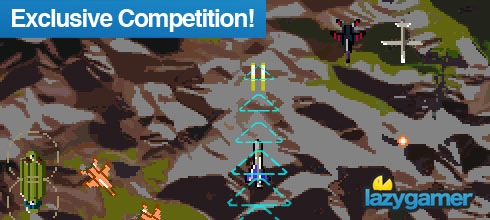 What do you mean this announcement is late. Don't you know we work on 13 day weeks here at Lazygamer?
But seriously sorry for the delay there were some complications in getting the winners announced but everything is now as resolved as it's going to be so I can happily announce the final winners of our H.A.W.X retrotastic competition can now be announced.
Coming in second place in the second week was our winner from the first week with a highly respectable score of 257 340 points putting them in 35th place on the planet for this month is FoxOneZA. You get to choose between a 20 pound PSN card or 2100 Xbox points courtesy of our friends over at EvoPoints
And in first place with an absolutely massive total of 1 220 260 points putting them in 3rd place on the planet for the month of September was TrinityBlade who walks away with a copy of H.A.W.X on the platform of their choice thanks to Ubisoft/Megarom.
Well done to the two of you and lets have a moment of silence for Azraelz who actually beat FoxOneZA's score but never sent in their entry.
Thanks once again to Ubisoft, Megarom and EvoPoints for supporting the local community you guys (and girls) all rock.
Last Updated: September 29, 2010