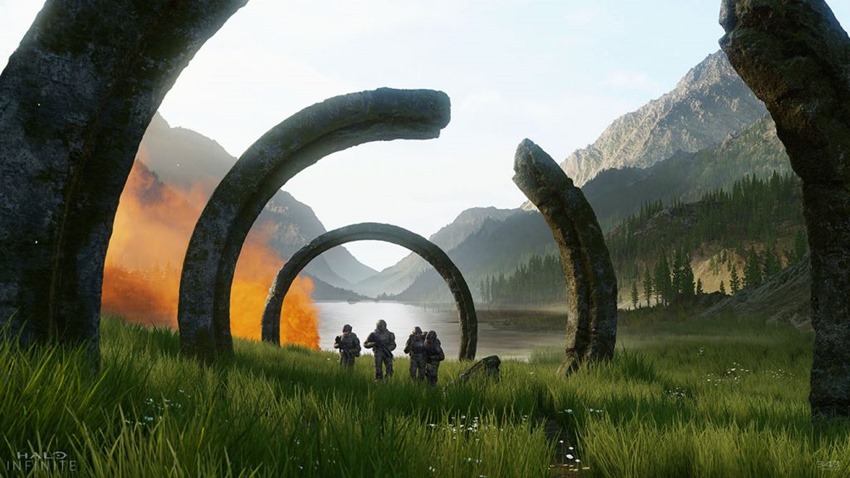 Halo is a bit of an odd franchise. It's one of the biggest guns in Microsoft's arsenal, a benchmark in first-person shooter history that made the idea of going online for some run 'n gun action an enjoyable afternoon activity when the original Xbox worked its multiplayer magic so many years ago. The years have gone by, Halo sequels and spin-offs have popped up and the franchise is far from dead.
And yet, for all its glitz and glam, Halo has the habit of feeling like a dinosaur at times. Its core gameplay has remained relatively the same, favouring hip-firing action over more standard combat, but Halo 5: Guardians may have been an indicator that the series needs to do something more radical if it wants to survive for another generation in a hostile market.
Microsoft's answer to that dilemma is Halo Infinite, developer 343 Industries' new take on the series that wants to be both a narrative-heavy adventure and the next step forward in the multiplayer arena that is currently dominated by the likes of Apex Legends and Fortnite. "There has been a lot of introspective time to really reflect on what have we done as 343, where have we made mistakes, where have we hit it right, and what does Halo mean to all of us," 343 Industries boss Bonnie Ross said to IGN via Gamespot.
[Halo Infinite] is coming from [a place of], 'What does Halo mean to all of us?' The trailer that we did [at E3], that's what Halo means to the studio. Maybe it took us two games to get there. We've done good things and bad things. But what does Halo mean to us? It's about hope and wonder and heroism and humanity and community and bringing a community together. That's what that trailer is, and that's what we want to do [with Halo Infinite].
The key to success, is balance. 343 Industries may have crafted some Halo games that looked amazing and still felt chunky to play despite some aging ideas bogging them down, but the story was kind of…daft. Something about Cortana evolving, L Ron Hubbard's Didact superweapon and stuff. I think, Halo 5: Guardians was weird when I think about it. "So I look at Infinite as, we're going to put the whole thing together," Ross added.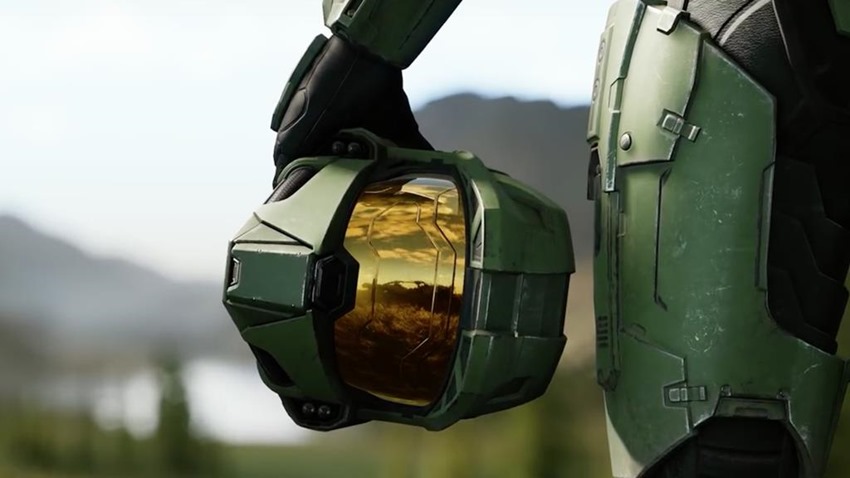 Story is incredibly important and so is multiplayer. We have audiences that champion both sides–and then a lot of them that like both of them.
Here's the big question: Where's my chicken dinner? Battle royale is the hottest trend in gaming right now, but just because something is fashionable, doesn't mean that it's a right fit for a specific franchise. "Whatever we do needs to be the right thing for Halo. Whether or not you call it a battle royale or how we're thinking about things going forward, the team thinks about, 'This needs to be right for Halo,'" Ross said.
It's always an active conversation, but I'm not saying anything more about [battle royale] right now.
Halo Infinite has been in development for a while now, with some rumours suggesting that it'll be out in 2020 as a launch title for the next Xbox console. Seeing as how Microsoft seems to be more focused on building Xbox as a brand more than a single mere console, I've got a feeling that this game will be out when it's properly done and polished. E3 2019 should be fascinating.
Last Updated: February 27, 2019