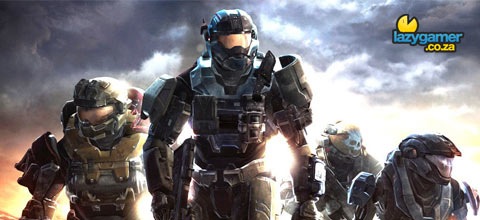 The highly anticipated Halo Reach beta begins on May 3rd and the latest reports from Bungie show that the beta won't be running for quite as long as a lot of you may have hoped for.
The beta will be running for a total of 16 days, beginning on May 3rd and will end on May 19th. What you might not have known about the beta is that Bungie will be updating the playlists over the course of the beta, adding different game-types over the course of the testing period.
Hit the jump for all the information on what's going down.
Ok here is how things are going to happen.
May 3rd
Halo Reach Beta rolls out featuring 4v4 ranked Team Slayer games (Arena), Free-For-All as well as Grab bag.
All will have a mix of old and new game types.
May 7th
The good folks from Bungie will add a brand new playlist called Spartan vs Elite to the beta.
May 14th
Bungie will add the Generator Defence playlist.
The Halo Multiplayer Unlock Weekend running from May 14 to May 17 will bring with it free Xbox Live for anyone playing the beta, ODST or Halo 3.
As an added bonus, anyone who logs onto Xbox Live and plays at least one full game of any type in the Halo Reach beta will receive a free Halo Reach hoodie for their Xbox Live avatar.
To unlock the free hoodie, you will need to simply log into Halo Waypoint through your XBL dashboard and then browse your Career statistics after completing a match. Easy-peasy.
Remember that in order to play Halo Reach you need to have a copy of ODST, where the beta will be made available for download via the in-game menu.
Well, that's all you need to know about the Reach beta. Happy tea-bagging!
Source: Videogamer
Last Updated: April 30, 2010