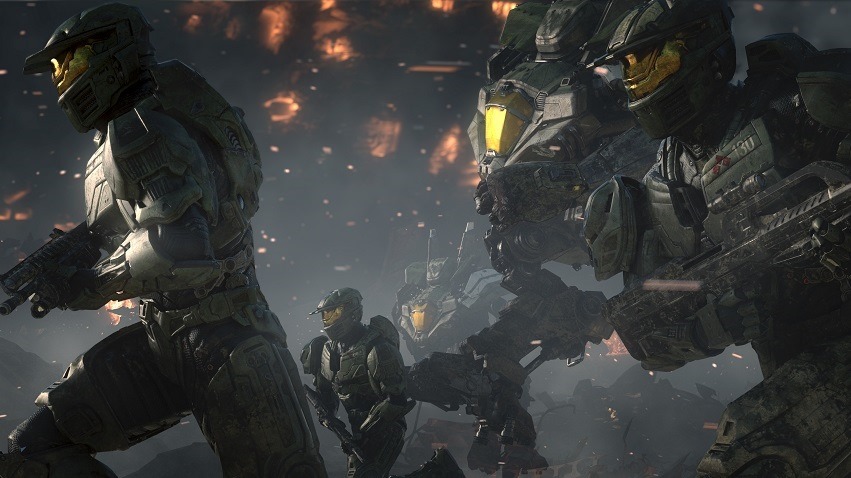 Halo Wars was an oddly brilliant strategy title for a console and controller that didn't really lend itself to the genre. It was slightly simpler than any sort of real-time strategy game you'd find on PC, but the core tenets of the genre where there and played really, really well. Halo Wars 2 then simply just needs to be an extension of that, but perhaps with a slightly more engrossing tale to go along with it. One that the game's launch trailer neatly hints towards.
Developed by Blur Studios, the folks behind the best CG cut scenes in the business, the launch trailer for Microsoft's first big exclusive of the year blends together multiple narrative cut scenes you'll be presented with when chewing through the campaign. It shows the last stand of sorts from the Spirit of Fire – an old ship that has managed to stumble upon an enemy even the Covenant are afraid of taking on. That puts players in the Captains shoes, and sets the stage for a battle of wits, strategy and many, many soldiers sent out to die.
At least that's usually what happens when I'm behind the wheel of an RTS such as this, regardless of whether it's with a controller or a mouse. Thankfully this time you won't have to choose. With Microsoft implementing its Play Anywhere program, Halo Wars 2 will be available on PC too. And with that comes enhancements to the control scheme, which give you more wiggle room with your traditional mouse and keyboard. The game still needs to work on console though, so don't expect it to be a chalk and cheese difference.
Halo Wars 2 is out in just a few days time, dropping on Xbox One and PC come February 21st. Are you ready to take on a new enemy?
Last Updated: February 7, 2017