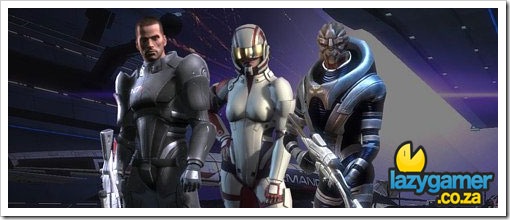 Today is the day that many of us – in the form of commander Shepard – will forget about life in general, and begin our quests to save the galaxy from impending doom. Fans of the series and its canon will be thrilled by the fact that the first of Dark Horse's Mass Effect digital comics will be given away free to iPhone users.
On February 3, you'll be able to download the first issue from iTunes- normally priced at the ridiculous sum of..err.$0.99 for absolutely nothing. this is the same comic you'll get with your Collector's Editions of Mass effect 2, albeit in digital form.
Still, free is free. It'll likely not appear on the ZA Store, so like most of the digital shopfronts it may be of interest to go about registering a faux US account. If you like what you see on the US iTunes store here's a public service announcement. Our friends at Evogames are now stocking iTunes points cards.
Many of you have already been playing Mass Effect 2 since this morning – and I hate every single one of you.
Read more, over at Dark Horse
Last Updated: January 29, 2010