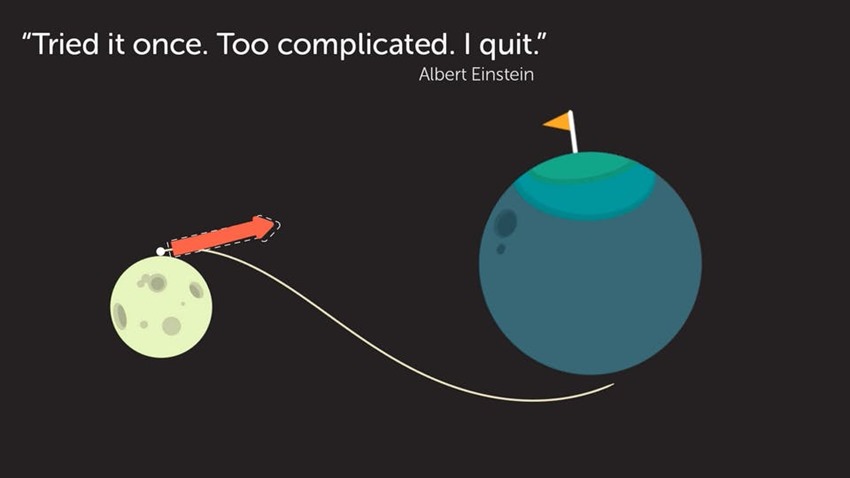 Golf is a silly sport. Or at least in my mind, it's a very silly spectator sport that consumes vast quantities of natural resources so that obscenely wealthy people can enjoy sinking a miniature moon into a small hole. Listen, I'm not saying that you shouldn't enjoy your round of golf, but I'm also of the opinion that we'd have a much happier nation if we expropriated golf courses without compensation and gave them to the poor. Y'know, instead of farms. Everyone wins!
Anyway, playing actual golf is an exercise in stress. Playing virtual golf on the other hand, is strangely cathartic especially when I use mods on Tiger Woods PGA Tour 12 to substitute the traditional ball layers for a rounded surface of Al's face. It could be better though. What The Golf is aiming to do just that, by removing the boring part of the golf equation and replacing the idea of hitting something real hard with other natural obstacles.
Like cats or other people. Here, see for yourself below:
Golf is always the same: perfectly round balls, 18 holes, blue sky, neatly cut grass and fancy people in nice clothes. What's not to hate? – Hate no more! WHAT THE GOLF? is the golf game for people who don't play golf. Every golf course is a surprising new type of golf, some brilliant or hilarious, others simply absurd.
I'd happily play that. Currently up on the crowdfunding platform Fig, What The Golf is looking for $50 000 worth of support to get the basic version of the concept out of the sand trap. Which will include:
More surprising new golf mechanics than you can image
Explore all aspects of golf through a humour-filled overworld
Will NOT make you a better golf player
Made by people who know nothing about golf
First and hopefully the last game that let you golf a horse
Epic golf boss fights
If What The Golf can earn a few stretch goals along the way, it'll add everything from stupidly difficult challenges to a proper golf course editor for the final release. It's got my confidence. Now to see if I can get someone to make a soccer game that involves the sportsmen on the field exploding into giblets if their attempts to score a penalty don't earn them enough acting points when a light gust of wind blows on them.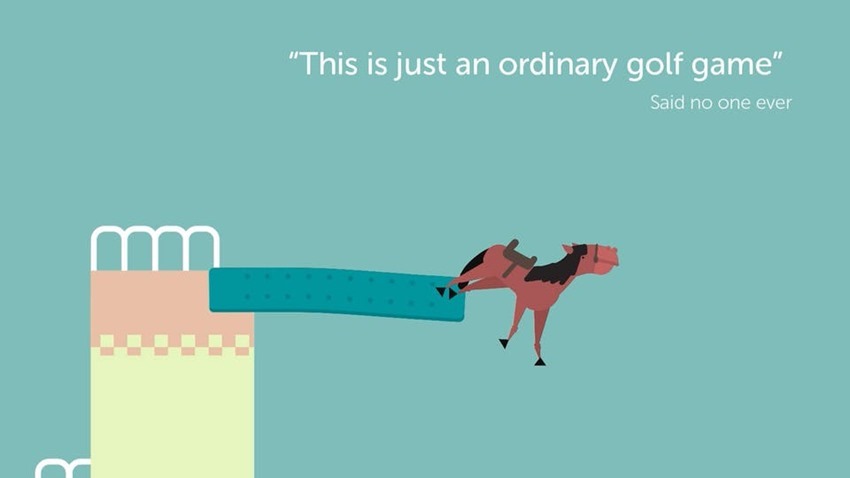 Last Updated: February 15, 2018