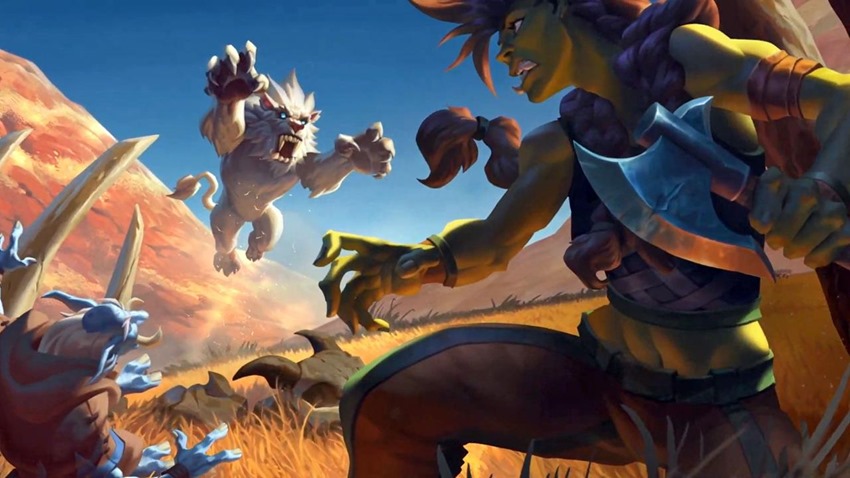 Hearthstone! Blizzard's free-to-play card game is stronger than ever, and it's getting ready for a new era of content that has been dubbed the Year of the Gryphon. Hearthstone's new Core Set, which replaces existing Basic and Classic sets with a freshly curated selection of 235 cards, will also be added when the new year kicks off.
In addition to that, the Classic format will allow players to stick to tried and tested strategies as they assemble decks from Hearthstone's original set of cards from all the way back in 2014. You'll be able to mix and match from 160 class cards and 75 neutral, which also includes Legendary minion versions of Warcraft's dragons, including Deathwing, Malygos, and Ysera.
Also on the cards later this year are Hearthstone Mercenaries, a single-player and competitive game mode where you have to put together a team of heroes and villains and see how they fare across more tactical battles. Each mercenary can gain experience, equipment, and new abilities along the way, and they can even do a Pokemon as they evolve into more powerful versions across the mode's randomly generated roguelike missions.
Following on from that, the Forged in the Barrens expansion will introduce 135 new cards, keywords, game mechanics, 10 Legendary Mercenary minions that each represent a different Hearthstone class. Some of them will even have stories that play out across the Year of the Gryphon. As for pricing, the Forged in the Barrens mega-bundle will set you back $80 and comes with 85 card packs from the expansion, five of which are super-rare Golden Card Packs. You'll also get two random Golden Legendary cards; the Hamuul Runetotem card back, an alternate Hero, and perks for Hearthstone Battlegrounds.
If that's a little too pricy for you, the Forged in the Barrens Pre-Purchase Bundle will set you back a more modest $50 and includes 60 packs from the expansion, two random Legendary Cards, and the Hamuul Runetotem card back.
Last Updated: February 20, 2021