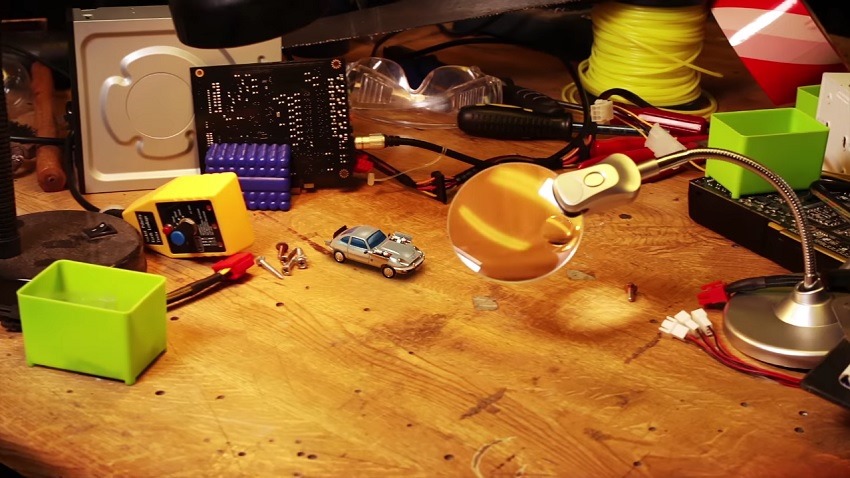 Imagine my joy as a kid when the miniature toy cars I used to drive along my kitchen counter, and every other surface I could find for that matter, manifested in a gaming franchise. I can't remember which ones I played specifically, but I have such fond memories of the Micro Machines games. They were different driving titles, requiring players to not only navigate tricky tracks, but also the hazards along them, like playing cards, cereal boxes, billiard balls, and a plethora of other every day items.
Sadly, the franchise has been very quiet over the last few years (bar a recent free-to-play iOS edition). If you, like me, yearn for those good ol' days of racing for ants, you'll be pleased to know that Micro Machines is making a comeback. A brand new game is on the horizon, and it's coming soon (via PC Gamer):
They're Micro. They're Machines. And they're BACK! We're delighted to announce that legendary gaming franchise Micro Machines will be racing onto PCs and consoles this coming April! The new title, Micro Machines World Series, will be racing into stores this Spring – bringing massive amounts of miniature multiplayer mayhem to PlayStation® 4, Xbox One and Windows.
Releasing in April 2017, Micro Machines World Series will support up to 12 players online and four players on the same screen, across a variety of racing and battling environments. Each of the 12 vehicles has its own unique load-out of weapons and abilities and the game will launch with a massive range of customisation options.
Hot damn! I always thought Micro Machines looked great back in the day, but now with these modern visuals? Everything in World Series looks absolutely gorgeous, and unbelievably lifelike (so shiny, so chrome)!
Yeah, I'm very, very keen and excited to get my hands on Micro Machines World Series. Thankfully, the wait isn't too long – it'll be out on every major platform (sorry, where's the Switch version?) this April.
Last Updated: January 20, 2017