Developer Ninja Theory's got a weird love for swords, but you won't hear me complaining about it. Heavenly Blade was an alright game on the PS3 and while its melee options were blunt, I always did dig the art direction taken with Enslaved: Journey To The West. Contrary to what most jilted gamers had to say on Metacritic, I still believe that their heady reimagining of Devil May Cry in DmC is one of the finest games in that entire franchise.
So what's next for the studio? Hellblade: Senua's Sacrifice which focuses on both swordplay and madness. Announced way waaaaay back in 2014, Ninja Theory has been plugging away at this title that has Ninja Theory big cheese Tameem Antoniades at the helm again. It's now also a game that has a release date, as Hellblade: Senua's Sacrifice will hit Steam, GOG and the PlayStation Store on August 8.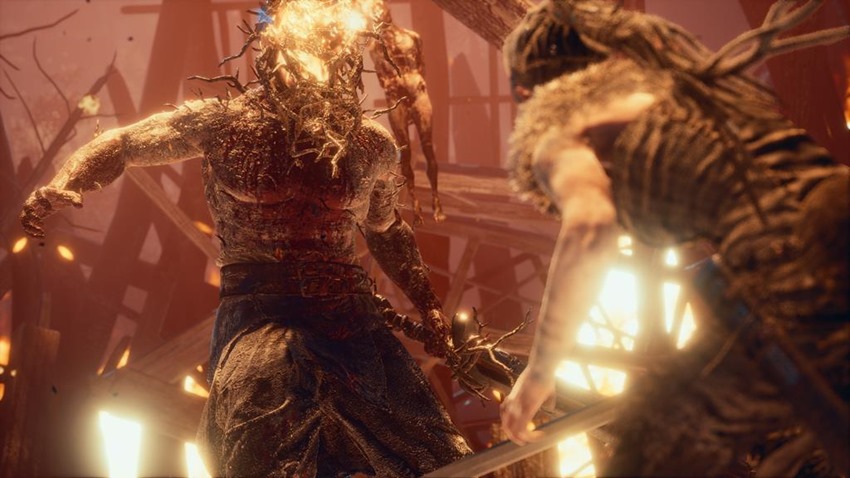 There's no physical version of Hellblade, as the independent development of this title required a few sacrifices to be made. Sacrifices which are reflected in its half-price RRP of $29.99/€29.99/£24.99. "In Hellblade we are aiming to revive the lost space between indie and AAA gaming, where creatively diverse experiences made with AAA values can thrive once again," Antoniades said in the press release.
Our hope is that if we make our Independent AAA work with Hellblade, other developers will follow, leading to a more creative and diverse gaming world for developers and players alike. At around half the length of a similar AAA game and half the price, we think Hellblade will give players a unique AAA quality experience at a fair price.
Which sound perfectly fair to me. Hellblade's key twist on the usual action genre is a journey through Celtic and Norse mythology that has protagonist Senua battling demons of the both the physical and mental variety. She's very much going mad, leaving players to question if they're stuck in the underworld or Senua's tortured psyche. Should be interesting, when you factor in Ninja Theory's pedigree for these projects.
Last Updated: June 7, 2017