Helldivers is one of our favourite co-operative action games from 2015. It's a tough-as-nails, fun-as-hell isometric twin stick shooter that has you playing as a team of bad-asses trying to liberate planets from both synthetic and organic tyranny.
"Helldivers is hopelessly addictive and brilliantly brutal. You will find yourself playing with a gleeful smile throughout, either thanks to crushing foes with your drop shipped turret or because of shooting your enemy with bullets full of freedom. Fast-paced and humorous with deep combat, this space romp should be required in every PS4 owner's library."
And now it looks like it may end up in every PS4 owner's library, because it's headed to PlayStation Plus' Instant Game Collection.
That's according to the PlayStation store in a few Euro territories, which seems to have gone live prematurely – which showed this image: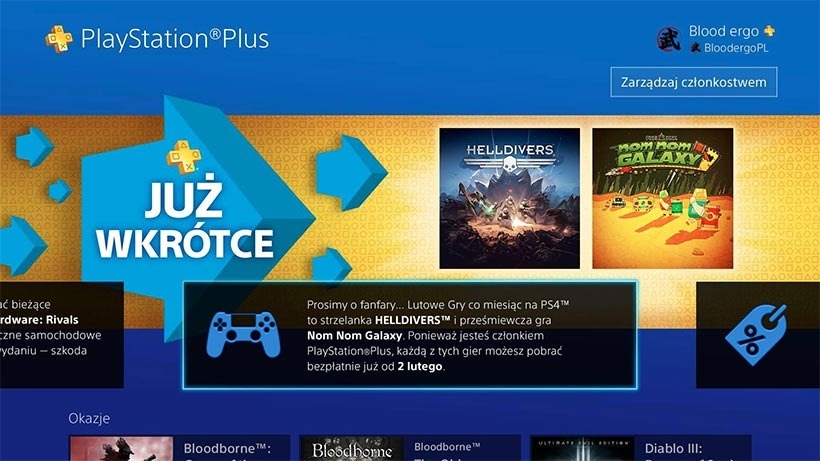 Joining Helldivers will be Nom Nom Galaxy, another of the Pixel Junk games. We didn't like that one nearly as much.
"Nom Nom Galaxy offers some fairly interesting additions to the genre while also attempting to critique Capitalism and human excess. It can be entertaining for a while, but just doesn't do enough to stop that 'samey' feeling from creeping in all too quickly."
Helldivers has cross platform play between PS4, PS3 and the Vita, so it'll be playable on those – but we have no idea what other games will hit Sony's "legacy" systems.
Last Updated: January 27, 2016