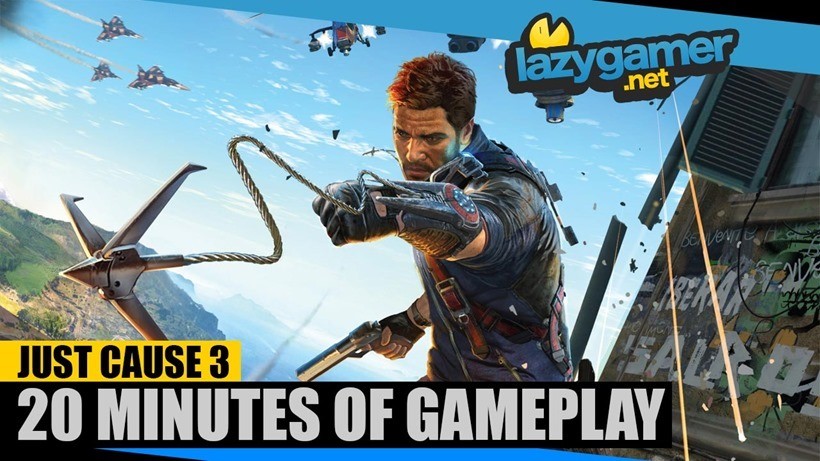 Just Cause 3 is out tomorrow, and I'm not really allowed to tell you anything about Avalanche's sequel until around witching hour tonight. However, I am allowed to show you things. Things like grappling to a helicopter so that I can steal it to blow up another helicopter. Or using a wingsuit to endlessly fly  around Just Cause 3's massive map. You know, normal run of the mill stuff.
So here's 20 minutes of me doing absolutely nothing and everything in Just Cause 3 at the same time. There's no story missions so there's no need to worry about spoilers (in case you were?). There is a good look at town liberations at work, which factor into a decent amount of what you'll be doing around the islands of Medici as you attempt wrestle control of the land from Dictator Di'Ravello. He's not a nice guy.
There's a few irksome things about Just Cause 3 that I'll detail in my review, but there's also a lot that is just incredibly satisfying to do. It's also a massive game, and I feel like I haven't even come close to searching every single nook and cranny that Medici has to offer. I have however found the highest mountain top I could and flown for minutes on end with my wingsuit. When I wanted to take a break from blowing stuff up of course.
Just Cause 3 is out tomorrow on Xbox One, PS4 and PC.
Last Updated: November 30, 2015