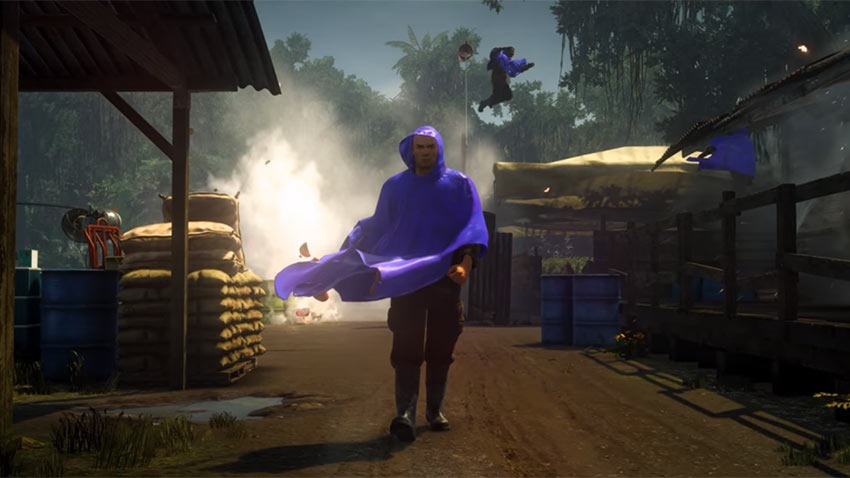 South America! Home to tropical rainforests, drug cartels and a death rate that would make the entirety of 1980s action cinema blush at the gruesome violence that occurs on that continent every year. While the southernmost collection of American nations is both beautiful and deadly, the scales of lethality are about to dip closer to the side of violence, as a certain clean-shaven agent of organised chaos is ready to pounce.
When you need a trio of drug cartel leaders taken care of with methods that lean towards naturally bizarre, there's only one man to call: Agent 47. Here he is, plying his trade in this deeper look at the new Colombian locale:
Santa Fortuna is the perfect location to showcase new features and abilities coming to HITMAN 2, including the use of vegetation and foliage to stay out of sight or hide weapons and bodies. This new trailer displays the truly exotic, hyper-detailed setting that will be available for players to explore, with unexpected hazards and unique kill opportunities all around. Agent 47 must use creativity and intelligence to survey the entire village and avoid the Cartel's iron-fisted rule to eliminate his targets.
Happy hunting indeed, 47. Hitman 2 sneaks out of the jungle bush, on November 13.
Last Updated: September 25, 2018