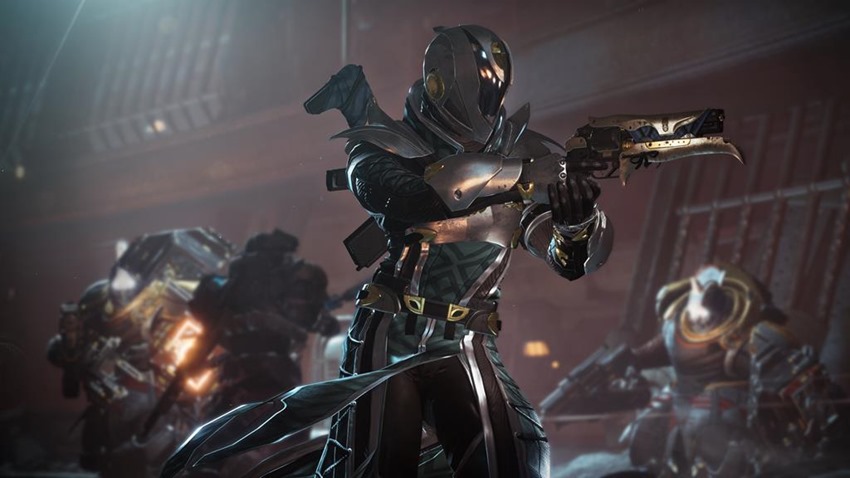 Sex is great and all, but have you ever managed to pick up a shiny new Exotic engram mere days after the launch of a new Destiny expansion? Now that's fantastic stuff. And something which you can look forward to next week, when Forsaken launches! Or possibly right now, as some players have managed to get their hands on shiny new death-dealers because if it ain't fixed it's definitely broken whenever that game patches itself.
I think that's how the saying goes, I'm not certain. ANYWAY! With a hefty new patch in place that paves the way for Forsaken, PC Guardians have already begun digging into the data of Destiny 2 and discovering all the glorious new guns that'll be up for grabs. We already know of several of these thanks to a recent highlight reel where Bungie showed them off, but Reddit entity DestinySets.com Dev took all of that data-mining and threw up a list of the new and returning exotics coming to the game.
Bear in mind that there's still some gear that needs to be revealed, but the list below sums up the bulk of all the new content:
Weapons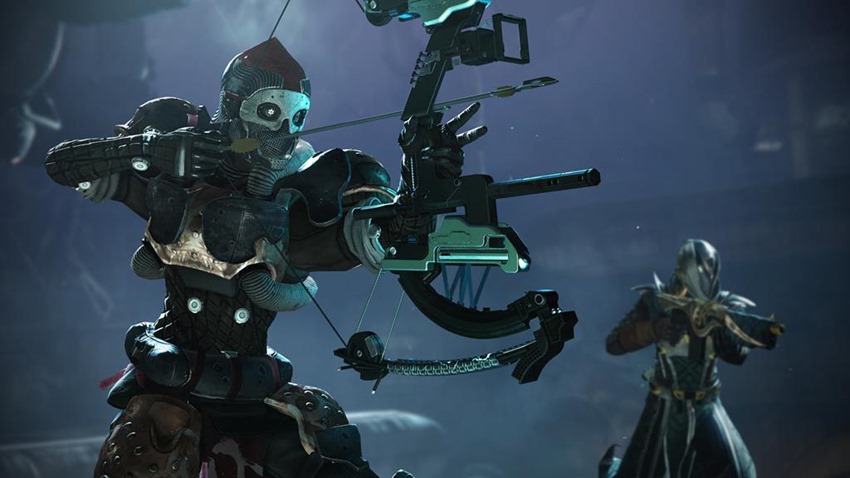 Cerberus+1
Kinetic auto rifle
Four-Headed Dog: Shoots erratic bullets from all gun barrels at the same time.
Wish-Ender
Kinetic bow
Queen's Wrath: While aiming down sights with a fully-drawn bow, enemies behind walls are highlighted.
Trinity Ghoul
Energy Arc bow
Split Electron: Fires an arrow that splits when released. Aiming down sights and fully drawing the bow both decrease the spread.
One Thousand Voices
Power Solar fusion rifle
Ahamkara's Eye: Charging this weapon unleashes a giant continuous beam of death.
Malfeasance
Kinetic hand cannon
Explosive Shadow: Shoot tainted slugs that burrow into the enemy. Stacking enough slugs causes them all to explode.
Ace of Spades
Kinetic hand cannon
Memento Mori: Reloading after a kill loads magazine with a few extra-damage bullets. Grants radar while aiming down sights.
The Queenbreaker
Power Arc linear fusion rifle
Wire Rifle: Fires a long-range precision Arc bolt that blinds enemies on hit.
Two-Tailed Fox
Power Void rocket launcher
Twintails: Shoots two rockets, one Void and one Solar, that can track onto the same target.
The Chaperone
Kinetic shotgun
Precision Slug: Fires a single-slug precision round.
Lord of Wolves
Energy Solar shotgun
Shrapnel Launcher: Fires a powerful short-range burst of Solar damage.
Black Talon
Power Void sword
Crow's Wings: Press the attack button twice to fire off a projectile cross combo.
Wavesplitter
Energy Void trace rifle
Harmonic Laser: Laser damage has three power levels that oscillate while the trigger is held down.
Hunter Armour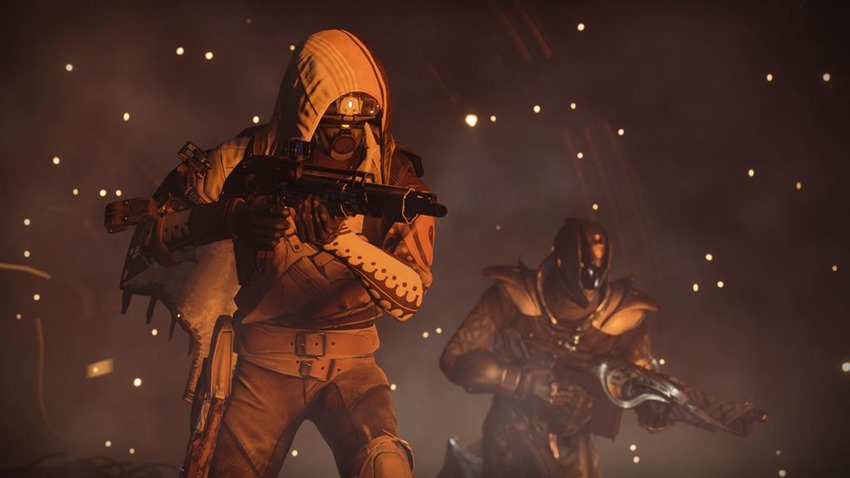 Gwisin Vest
Chest armor
Roving Assassin: Each Spectral Blades kill you make before going into stealth will restore more of your Super energy.
The Sixth Coyote
Chest armor
Double Dodge: Gain a second dodge charge.
Oathkeeper
Gauntlets
Adamantine Brace: Bows charge faster, and charges can be held indefinitely.
Shards of Galanor
Gauntlets
Sharp Edges: Hits and kills with Blade Barrage will return Super energy after the Super ends.
Titan Armour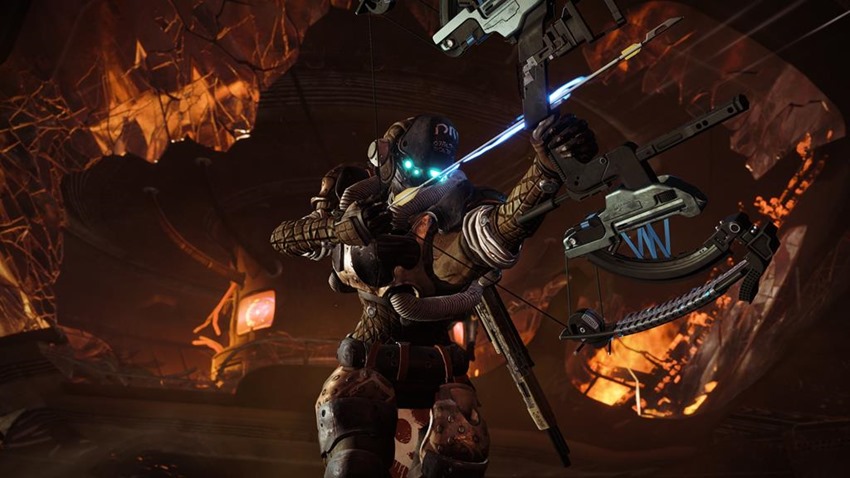 Heart of Inmost Light
Chest armor
Overflowing Light: Using a grenade, melee, or Barricade ability empowers you, granting increased damage and resistance. While empowered, the next ability you use has faster regen.
Ursa Furiosa
Gauntlets
Ursine Guard: Move faster while guarding when Sentinel Shield is active. Guarded damage converts to Super energy when the Super ends.
One-Eyed Mask
Helmet
Vengeance: Marks the enemy that dares to damage you. Track down and destroy your enemy for increased damage and overshield.
Antaeus Wards
Leg armor
Reflective Vents: Improved slide. Sliding reflects incoming projectiles. Reflecting projectiles grant Super energy.
Warlock Armour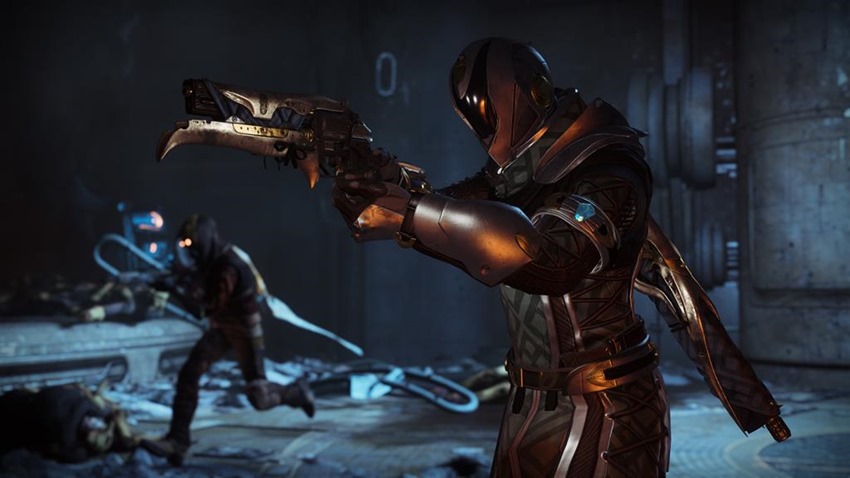 Chromatic Fire
Chest armor
Crystalline Transistor: Precision kills with your Kinetic weapon create an explosion in the element of your equipped subclass.
Phoenix Protocol
Chest armor
Battle-Hearth: Kills and assists you make while standing in your Well of Radiance return Super energy.
Contraverse Hold
Gauntlets
Chaotic Exchanger: Charging your grenade with Chaos Accelerant, Consume, or Radioactive will give damage resist. Charged grenade hits return a random amount of grenade energy.
Geomag Stabilizers
Leg armor
Close Enough: When Chaos Reach Super energy is almost full, sprinting tops it off. Damaging enemies with Chaos Reach extends its duration.
Not bad! There's plenty of old favourites there, although I'm kind of sad that The Last Word still hasn't made the cut. I know Crimson is essentially a better version of Last Word, but dammit I have so much love for that gun and the history behind it. Maybe with the next expansion, I'll finally be reunited with my beloved.
Don't forget, there are 24 hours of Gauntlet action to be had this weekend. You, me and some of the worst bastards to ever grace the shores of Destiny 2. Oh and also plenty of enemies in the form of Red Legion, Fallen and Hive warriors. HEYOH! I'll see you guys in that arena, soon enough.
Last Updated: August 31, 2018