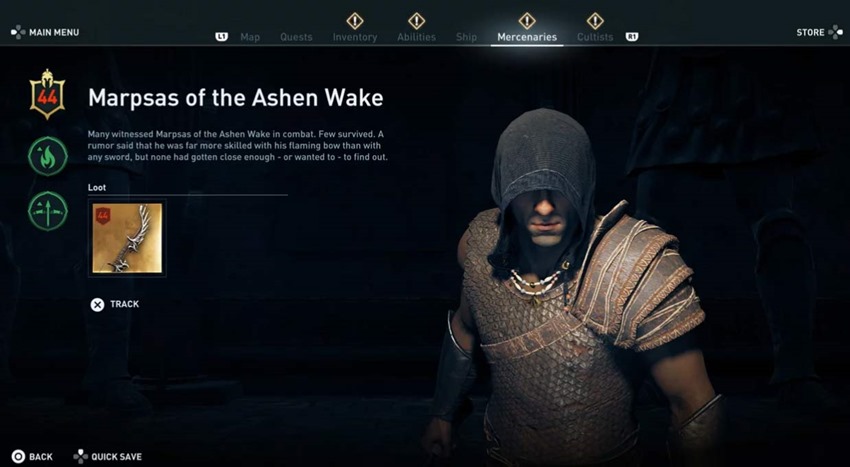 If there's any one single idea in the last decade of video games that has been a slice of inspired genius, it has to be the Nemesis System that was pioneered by Middle-Earth: Shadow of Mordor and expanded upon in Shadow of War. It wasn't enough to simply have an army of the ugliest Orcs this side of the Misty Mountains for you to run your side through: They had to have personality, hideous charm and a connection t your quest to finally extinguish Sauron's presence from Middle Earth.
That Nemesis System was a stroke of inspired cleverness by developer Monolith Games, an idea that players wanted to see copied and pasted in other games. To a certain extent, Ubisoft's upcoming Assassin's Creed Odyssey will have its own take on the gameplay mechanic, offering players Mercenaries instead of Nemesises…Nemesi…dammit what's the plural of Nemesis I should know this oh right it's Nemeses.
How does it work? Simple: Misbehave, and you'll get a bounty on your head that a Mercenary might want to collect on. Otherwise, you might spot a Mercenary out in the wilds and it'll be up to you to put an end to their shenanigans. Of course each Mercenary has a few tricks up their sleeves, as you can't just rush up and stab them with the pointy end of a stick and pat yourself on the back, as Game Director at Ubisoft Quebec Scott Phillips explained to IGN: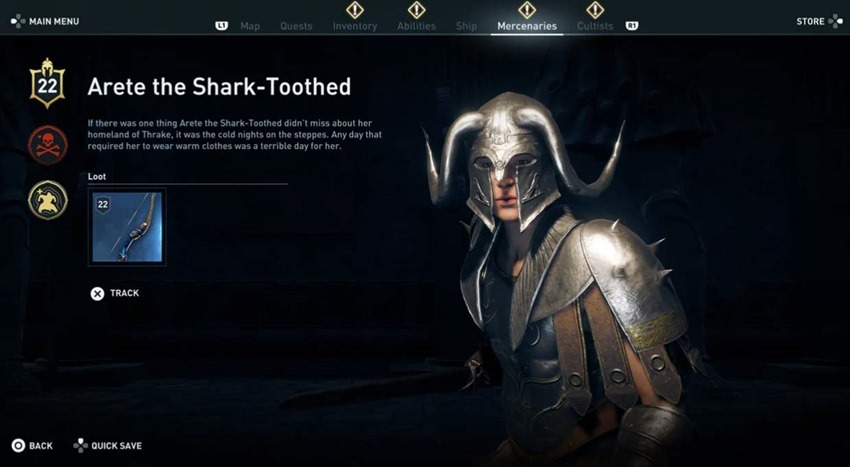 There's a whole bunch of those different strengths and weaknesses that mercenaries can have that will make a fight against them much more interesting and varied.
Definitely tougher but worth the challenge, Mercenaries carry some valuable gear that players will want to pursue as they balance risk over reward. While these Mercenaries will be somewhat better-looking than the Orcs of Middle-Earth, it'll still be an interesting system to make use of to extend the Assassin's Creed Odyssey experience. Plus, it'll finally make me forget that weird Mercenaries 2 game which by now has the most dated cover art of all time.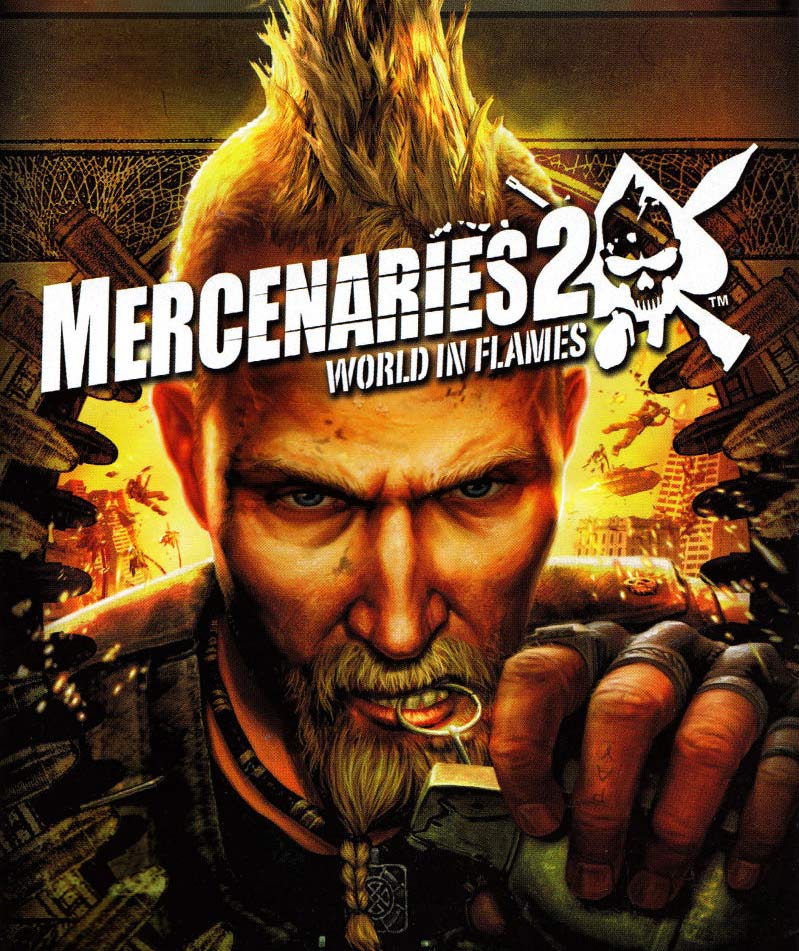 Ye gods, that EXTREME Mohawk hairstyle has not aged well. It's like staring at the bastard child of Guy Fieri and Dog the Bounty Hunter.
Last Updated: August 20, 2018