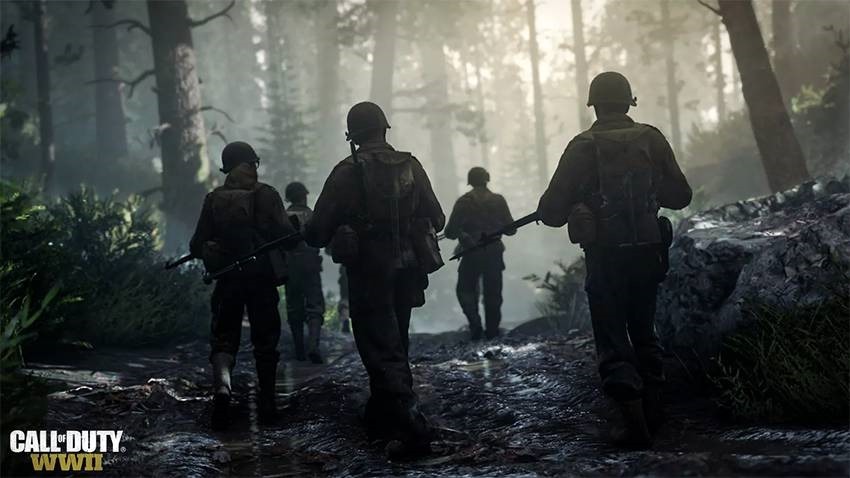 Given the current climate around microtransactions (largely because of the public reaction to Star Wars: Battlefront II), it's probably not the wisest move for Activision to finally turn on Call of Duty: WWII's paid microtransactions, but they've done it anyway. Three weeks and a bit after the game's launch, players can now pay real money to buy digital points, with which they can purchase loot boxes.
Players can now buy "Call of Duty Points" from the in-game store in allotments ranging from a meagre 200 points, to a frightening 13,000 points, which costs more than the game itself.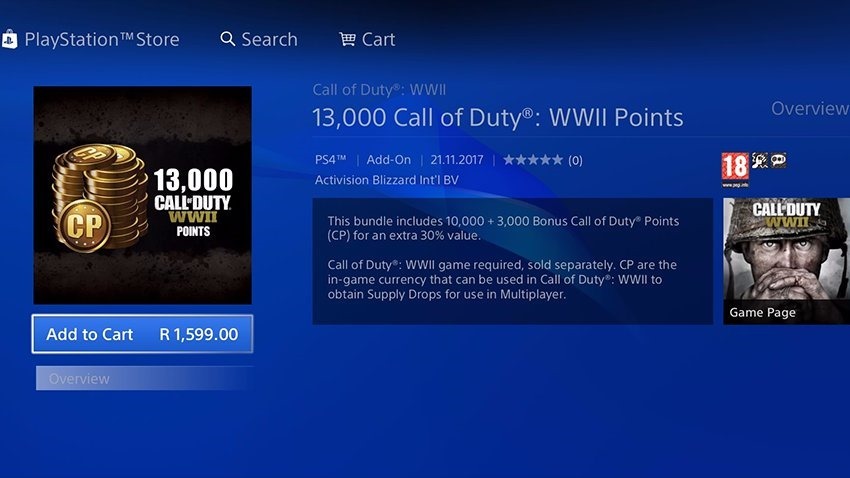 Here's how much the points cost:
200 Call of Duty Points — $2/£2/R32.00
1,100 Call of Duty Points — $10/£8.39/R159.00
2,400 Call of Duty Points — $20/£16.79/R329.00
5,000 Call of Duty Points — $30/£35/R619.00
9,500 Call of Duty Points — $75/£53/R1199.00
13,000 Call of Duty Points — $100/£85/R1599.00
Points can be used to buy rare supply drops from loot crates in multiplayer and Zombies modes, and to also buy other cosmetic and vanity items. Because the items Call of Duty's microtransactions enable are largely cosmetic (outside of a few XP buffs), I don't think they'll generate quite as much chagrin or venom. There are no stat-boosting rewards, or better guns available through paid microtransactions, though that could change later.
Call of Duty Points were meant to go live earlier, but Sledgehammer and Activision rightly decided to make sure the game was working properly before enabling superfluous purchases.
Last Updated: November 28, 2017